Criminal Defense Lawyer Michael Modica Appointed to Delaware Jurisdiction Improvement Committee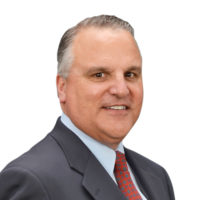 One of the most important moves recently made by the Delaware Supreme Court did not occur in a courtroom, but it will affect many residents of The First State: On November 7, 2017, the Justices formed the Jurisdiction Improvement Committee (JIC) to conduct an in-depth review of the jurisdictional authority of Delaware's five trial courts. Committee members come from all regions throughout the state, and were chosen due to their high levels of expertise and experience in a number of different legal fields. Among the individuals granted the honor to serve on the JIC is Wilmington, DE criminal defense attorney Michael W. Modica.
Tasks of the Jurisdiction Improvement Committee 
The JIC was created after a study by various legal organizations, including the Delaware State Bar Association, revealed that there were numerous inefficiencies in the jurisdictional authority of the trial courts. The study results included recommendations to reform and improve the jurisdiction of the trial courts, to ensure more productive operations and eliminate overlap in key areas. In addition, study overseers suggested making changes so that certain types of cases would be assigned to the court in the best position to address the needs of the litigants. 
Committee Organization 
The JIC includes two committee heads, as well as 12 members that focus on a wide range of civil and criminal law topics. These individuals are the highly experienced in their respective fields, which include:
Commercial litigation;
Criminal law, on both the prosecution and defense sides;
Appellate practice;
Bankruptcy,
Corporate governance, and limited liability entity matters;
Alternative dispute resolution;
Elder law;
Estate planning and administration;
Real estate;
Personal injury;
Workers' compensation; and,
Many other areas.

The JIC will be organized into two subcommittees, concentrating on jurisdictional issues as they pertain to civil and criminal cases. 
Key Dates 
The Jurisdiction Improvement Committee will get to work right away, as the Delaware Supreme Court has set firm deadlines for the project. The JIC is required to deliver a preliminary report on its progress, including specific recommendations on how to re-organize trial court jurisdiction, by March 15, 2018. In addition, a final report is due on December 15, 2018. 
About Attorney Michael Modica 
Since 1982, criminal defense lawyer Michael Modica has been representing clients throughout Wilmington and New Castle County, DE. He has fought for defendants in every type of criminal case, including:
DUIs;
Sex crimes;
Drug offenses;
White collar crimes, such as matters involving embezzlement, forgery, fraud, and identity theft;
Homicide cases;
Domestic violence matters;
Juvenile offenses; and,
Many other areas of criminal law.
In fact, the Delaware Suprior Court has also appointed Mr. Modica in the past to represent defendants charged with capital murder.
Discuss Your Case with a Highly Regarded Criminal Defense Lawyer
If you are facing any type of criminal charges, it is critical to retain an attorney with unsurpassed experienced and legal knowledge. Please contact Michael W. Modica in Wilmington, DE to schedule a free consultation or with questions about your case.
Resource:
courts.delaware.gov/forms/download.aspx?id=99598