Factors That Make Delaware White Collar Crimes Unique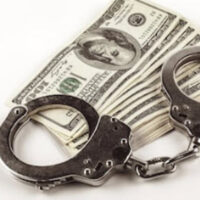 One of the most common misconceptions about white collar crimes stems from the name itself, and it is one that is easy to dispel. Corporate executives are not the only people arrested on such charges. Police will investigate and pursue anyone who violates Delaware's theft statutes on fraud, embezzlement, misappropriation, and related offenses, regardless of wealth or reputation. Another myth about white collar crimes is that they are pretty much the same as any other offense, and this one is not so simple. Though the prosecution must still prove guilt beyond a reasonable doubt, while collar crimes are a category all their own.
Some of the distinctive features work in your favor, while others present challenges that you must overcome with help from a Wilmington white collar crimes lawyer. An overview demonstrates a few of the factors that make these cases unique.
Factors that Work Against You 
The prosecution has an edge with respect to certain details in a Delaware white collar crimes case, such as: 
It is not just police who are investigating you. Because some white collar crimes are closely associated with the employment relationship, your company may be probing your activities to uncover a scheme. A private organization cannot make an arrest, but the results of an investigation will be handed over to authorities who will pursue charges.
White collar crimes are almost always felonies. The threshold that separates theft as a misdemeanor or felony is $1,500. Class G Felony charges apply for amounts $1,500 to $50,000, so you face up to two years' incarceration. Misappropriation in excess of $100,000 is a Class B Felony, punishable by a mandatory minimum of two years and a maximum of 25 years in prison. 
Considerations That Support Your Position 
You have the advantage with respect to certain factors in a while collar crime, which may make the prosecutor more amenable to working out a plea bargain. For instance: 
There can be challenges in proving intent. When an essential element of the offense is your state of mind, a prosecutor may not have sufficient evidence to establish intentional misconduct.
Most individuals accused of white collar crimes have a clean record. If you do not have an arrest or conviction in your criminal history, you may qualify for diversion or other programs that lessen the impact of white collar charges. First time offenders will also benefit at sentencing after a conviction, since prior offenses will be considered.
White collar crimes are non-violent offenses against property. In some cases, you may be able to work out a plea agreement in exchange for returning misappropriated funds or assets.
Call Now to Speak to a Delaware White Collar Crimes Defense Attorney 
While some of the unique factors about while collar crimes may support your position, others do not work in your favor. To take advantage of the benefits and counter the negatives, it is essential to retain an experienced lawyer. For more information, please contact Attorney Michael W. Modica. You can set up a consultation at our Wilmington, DE office by calling 302.600.1262 or visiting us online.