How A Delaware Protective Order Can Affect Your Rights In Other Cases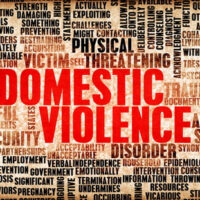 It is always a crime to assault or physically attack someone, but Delaware's statutes on domestic violence have a very specific application when the abuse occurs between individuals having a personal relationship. If the violence involves current or ex-spouses, parent and child, dating partners, certain relatives, and other persons designated by law, it is possible for the victim to obtain a protective order. Your accuser can file a petition containing allegations regarding abuse and convince the judge to issue an injunction – without you being present in court or even receiving notice of the hearing.
Plus, there are additional implications related to an order of protection that you may not expect. The proceedings could impact your rights, so it is essential to consult with a Wilmington domestic violence attorney immediately. You should also be aware of the following information on how a Delaware protective order can affect your interests in other cases.
Two Types of Domestic Violence Cases: Initially, you should gain an understanding about the two different proceedings that may arise out of a domestic violence situation.
Criminal Domestic Violence: You could be arrested by police, which may be the case where the accused calls 911 and officers arrive on the scene. The charges become the basis of a criminal case.
Civil Injunction for Domestic Violence: An accuser could file the petition as mentioned above, go to court, and request that the judge issue an order of protection. There is no arrest, so the remedy is civil in nature. However, an injunction still impacts your rights. You could be prevented from contacting or being present within a certain distance from your accuser, which may even mean you need to move from your shared residence.
Based upon these descriptions, you can see that it is possible to be named in both types of cases. 
Connections to Other Delaware Cases: Whether you are the respondent in an order of protection or a defendant in a criminal case, there could be implications if you are also involved in other legal proceedings. For example:
In a divorce case, judges have discretion to base alimony on any factor that is just and appropriate. Domestic violence could be a reason to increase an award for spousal support.
Domestic violence will impact the court's decisions on child custody and visitation, so you might not get joint custody and/or may be required to have supervised visitation.
It is a crime to violate the terms of the order of protection, as a case separate from the act of violence itself. 
Reach Out to a Delaware Domestic Violence Defense Lawyer ASAP
If you received paperwork regarding an order of protection, the time is now to retain experienced legal representation. False allegations impact many aspects of your life, so you must take action to defend your rights. To learn more, please contact the offices of Attorney Michael W. Modica at 302.600.1262 or via our website. Once we review the facts of your case, we can get started on defense strategies.
Resource:
delcode.delaware.gov/title10/c009/sc03/index.html