Why You Need a Delaware Criminal Defense Attorney at Every Stage of Your Case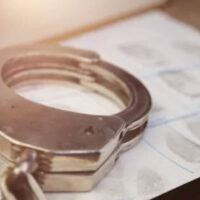 Police, prosecutors, and other members of the criminal justice community take their duties seriously, and statistics reveal the efforts of state officials in fighting crime. According to a report on Crime in Delaware published by the Delaware Criminal Justice Council, law enforcement officers make almost 27,000 arrests every year for various types of criminal activity. In New Castle County, serious property offenses are the most frequently reported category, but larceny, assault, and drug crimes are the specific crimes underlying most arrests.
However, an arrest is just the beginning of the process in a criminal case. There are several other proceedings that follow, and you will need a Wilmington defense attorney at every stage along the way. Here are the reasons why:
Initial Appearance and Bond: After an arrest, your first court hearing before the judge is dedicated to reading the formal charges, entering a plea, and setting bail. Your lawyer will advise you on the implications when pleading guilty, not guilty, or no contest, and will protect your interests when the judge is setting bail. In some cases, it may also be appropriate to discuss a plea bargain with the prosecutor.
Preliminary Hearing: A court may hold a preliminary hearing in some cases to determine whether there is sufficient evidence to continue with the case. This is not a full trial, since only a police officer will testify at most preliminary hearings. The burden is on the prosecutor to show that the facts support the charges, so your attorney can serve your needs in multiple ways:
Attacking physical evidence;
Cross-examining the police officer;
Presenting evidence that contradicts the prosecutor's allegations.
After the preliminary hearing, the case may proceed – but the charges could be dismissed or reduced if the evidence is lacking.
Discovery: In cases that move forward beyond the preliminary hearing, prosecutors and defense attorneys will engage in discovery to narrow down factual issues. You, through your lawyer, are entitled to obtain and review all evidence that the prosecutor will present at trial. There may be opportunities to fight your case through discovery, especially where illegally obtained evidence should be tossed out of court.
Pre-trial Motions: Throughout the pre-trial process, both sides may present official requests that ask the court to take certain actions. Your lawyer may file motions to:
Exclude inadmissible evidence;
Compel the prosecutor to turn over information;
Have the charges dismissed after inadmissible evidence is tossed;
Dismiss the case on the grounds of an affirmative defense;
Take other action to obtain a positive outcome in your case.
Trust Your Delaware Criminal Defense Attorney Throughout the Legal Process 
Of course, the trial is the last step in a Delaware case, and you will definitely need solid legal representation for assistance with presenting evidence, questioning witnesses, and other tasks. No matter what the status of your case, please contact Attorney Michael W. Modica to discuss defenses and strategy. You can set up a consultation at our office by calling 302.600.1262 or visiting our website.
Resource:
sac.delaware.gov/wp-content/uploads/sites/64/2018/11/Crime-in-De-2013-2017-Full-Report.pdf