3 Facts You Did NOT Know About Delaware Child Abuse Laws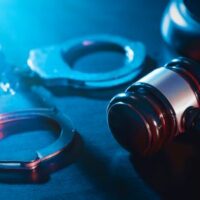 To start with a point of which you are well-aware, Delaware authorities are extremely aggressive in investigating, pursuing, and bringing to justice those accused of child abuse. Under the state statute on child abuse, even minor offenses are classified as a Class A Misdemeanor, and the charges increase in severity from there. What is troubling about these cases is that, while the protection of children is an understandably high priority, many allegations are unfounded, exaggerated, or patently false. A child upset about being punished could relay information about discipline to authorities who are required to take action, potentially leading to an arrest for child abuse.
If are facing charges, it is critical to consult with a Wilmington child abuse defense lawyer who will protect your rights. You might also benefit from an overview on a few facts you did not know about the laws. 
The definition of child abuse is quite expansive. Delaware's child abuse law elevates a violent offense when the child suffers harm, and there are many types of misconduct that fall under the statute. You could face charges for assault and battery for applying discipline, and even threats could constitute abuse. The lines are somewhat blurred when it comes to whether an act of neglect qualifies as child abuse. For instance, leaving a 10-year-old at home alone may be neglect – while doing the same for a 3-month-old infant would be criminal child abuse.
The penalties for a conviction are severe. The laws are organized by degrees to account for the severity of the harm to the child. As such:
You could face Class A Misdemeanor charges for Child Abuse in the Third Degree, which means causing physical injury through a single act or pattern of abuse. You face up to a year in jail for a conviction.
Class G Felony charges apply to Second Degree Child Abuse, covering injuries to a child under three years old, a minor with developmental disabilities, or through use of a weapon. A judge could sentence you to up to two years in prison.
It is a Class B Felony to cause serious physical injury to a child through an act or pattern of abuse. A First Degree Child Abuse conviction carries a potential sentence of 2 to 25 years' imprisonment. 
Criminal punishment is just the beginning. If you are involved in a divorce or child custody case, a conviction for child abuse is a major blow to your parental rights. A judge could revoke custody, restrict visitation, or require supervised parenting time in connection with these proceedings. Your parental rights could also be terminated permanently. 
Talk to a Delaware Child Abuse Defense Lawyer About Strategy
Though it is helpful to review some facts about the laws, you need experienced legal representation to fight allegations of child abuse. The penalties are harsh and non-criminal ramifications are extreme, so trust your defense to Attorney Michael W. Modica. You can set up a consultation by calling 302.600.1262 or going online. Once we review your circumstances, we can discuss strategy.
Resource:
delcode.delaware.gov/title11/c005/sc05/index.html#1103B