4 Delaware DUI Laws Motorists Need to Know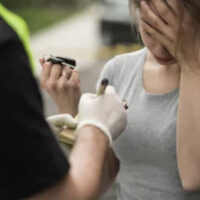 The basic components of Delaware's DUI statute are well-known to motorists: If convicted for a first-time offense, you face a fine ranging from $500-$1,000, incarceration for up to 12 months, and a one year driver's license suspension. However, there are many subtle details within the state drunk driving laws of which many drivers are not aware. You could be unpleasantly surprised to learn about the lesser known legal concepts at any point while your case is pending, from being pulled over and arrested to being tested for blood alcohol concentration (BAC) – even during your trial.
It is never a good thing to be taken off guard during a criminal matter, especially in a DUI case when the stakes are high. Make it a priority to consult with a Delaware DUI defense lawyer asap, but take time to review some information on four key drunk driving laws you need to know.
You could be arrested due to impairment: You might assume that you could only be arrested for DUI if your BAC is.08 percent or higher, the legal limit in Delaware. Fewer motorists realize that you could be charged if officers observe that you are impaired by alcohol. Factors such as bloodshot eyes, slurred speech, and your performance on field sobriety tests could lead to an arrest and conviction.

Delaware DUI laws also prohibit drugged driving: The statute also penalizes motorists who get behind the wheel of a car while under the influence of a controlled substance. If the drug is illegal, you could face possession charges in addition to drunk driving. Plus, it does not matter if you have a valid prescription for the substance.

Refusing a breath test can lead to harsh penalties: Like other US states, Delaware has enacted an implied consent law that requires you to submit to chemical testing as a condition of exercising your driving privileges. If you refuse a blood, breath, or urine test, your driver's license is automatically suspended for one year. In addition, you could still be convicted for DUI under the impairment law described above.

The legal BAC limit is lower for certain drivers: There are lower BAC limits that apply to special classes of motorists in Delaware. The state is one of "zero tolerance" for drivers under age 21, so you could face DUI charges for a BAC as low as .02 percent. There are also harsher penalties if your BAC is .15 percent or higher. An "excessive" or "aggravated" DUI means a longer term of incarceration, steeper fines, and an extended driver's license suspension.

Discuss Your Legal Options with an Experienced DUI Defense Attorney 
These are just a few of the most important drunk driving laws in Delaware, but there are many more that can impact your case at any point during the criminal process. For more information, please contact Wilmington driving under the influence (DUI) lawyer Michael W. Modica at 302.600.1262 or via our website. We can schedule a consultation to review your case and determine defense options.