4 Differences When A Delaware DUI Case Is Based Upon Impairment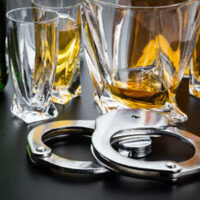 One common misconception about drunk driving laws in Delaware is that you can only be arrested if your blood alcohol concentration (BAC) is above the legal limit of .08 percent. While this is true, the error is not realizing that you can also face charges for impairment under Delaware's DUI statute. In short, police can arrest you if they suspect that you are under the influence of alcohol to the extent that you cannot safely operate a vehicle. This standard is very different from a case that relies on results of a breathalyzer or chemical test, but the charges can still lead to a conviction. You could face a year in jail, fines ranging from $500 to $1,500, and a 12-month driver's license suspension.
As a result, retaining a Wilmington driving under the influence (DUI) lawyer is critical regardless of the underlying reasons for your arrest. However, because of the implications for your case, you should note the key differences when impairment is at issue.
Your blood alcohol concentration does not matter. The focus in a drunk driving case due to impairment is not on your BAC but your general demeanor, mannerisms, and appearance. You could even be under the legal limit through a chemical test and be convicted of DUI because the evidence focuses on physical, obvious factors. Examples include bloodshot eyes, slurred speech, inability to focus, or performance on field sobriety tests. 
Officers' testimony will be the focus. Because your BAC has less impact, the prosecutor must rely on other proof to prove that you were under the influence of alcohol. Therefore, the prosecution will concentrate on two key types of testimonial evidence:
The police report, ticket, and other documentation generated at your DUI arrest are important because they include officers' impressions at the scene.
The officers who arrested you will appear in court to confirm and clarify the information contained within the arrest documents. 
The prosecutor's job is harder. From the above, you may get the sense that the prosecution faces an uphill battle when in a DUI based upon impairment. This is somewhat true, since the prosecuting attorney is not using the objective evidence that a chemical test would provide; plus, the standard in these cases is still the same "guilt beyond a reasonable doubt" standard that applies in other criminal cases. Still, a seasoned prosecutor has experience overcoming these challenges. 
You have a wide range of defenses. The primary defense when a drunk driving case is based upon BAC is fighting the test results. For impaired DUI, the subjective nature of the evidence means you have more options to fight the charges, such as by disputing the testimony of officers
Get More information from a Delaware DUI Defense Lawyer
 This information about impairment drunk driving cases may be useful, but there are many other details that may impact your rights. To learn more about strategy and defense options, please call 302.600.1262 or go online to reach Attorney Michael W. Modica. We can schedule a consultation at our offices in Wilmington, DE to review your circumstances.
Resource:
delcode.delaware.gov/title21/c041/sc09/index.html#4177