4 Facts About Driving With A Suspended License In Delaware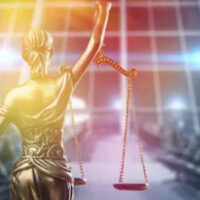 Getting a driver's license is a right of passage for many American teens, but it is most certainly not a right in the sense that many people expect. The Delaware Code includes numerous provisions on driver's licenses, all of which focus on a key point: Driving is a privilege granted to motorists. You earn and maintain your privileges by complying with traffic regulations and operating your vehicle in a safe manner. Breaking the law can lead to a driver's license suspension or revocation. Worse, driving on a suspended license is a crime that carries serious penalties.
Despite the fact that driving is a privilege, there are options for fighting a suspension and charges of driving while your license is suspended. A solid defense is critical considering the limitations on your personal freedoms and possibly your employment. Your strategy should start with retaining a Delaware Wilmington driving under suspension defense lawyer and learning a few facts about the laws.
Your license could be suspended for many reasons. People associate a driver's license suspension with DUI, and this is one of the most common grounds. However, there are many other reasons your privileges could be suspended or revoked, including:
Accumulating points on your driving record from traffic tickets;
Drag racing;
Reckless driving leading to an accident;
Using someone else's driver's license; and
Many others. 
There are non-driving grounds for a driver's license suspension. It may surprise you to learn that a suspension could also be linked to misconduct that does not take place behind the wheel of a car. If you owe more than $1,000 in child support and/or are delinquent in paying child support for more than 30 days, the Delaware Division of Motor Vehicles has the power to suspend your driver's license. Your privileges could also be suspended for a drug crimes conviction, regardless of whether you used a vehicle in commission of the crime. 
Reinstatement may be necessary. The period of suspension may vary, but you will need to take action to get your driver's license back. You must pay a fee of $50 for reinstatement of a suspended license and $200 for the more serious issue, a driver's license revocation. Revocation is a cancellation of your privileges, while suspension is a temporary removal of your license to drive. 
Driving on a suspended license can lead to criminal penalties. It is illegal to drive while your privileges are suspended, so you could face serious penalties if caught. A first offense could lead to imprisonment for 30 days to 6 months, along with a fine ranging from $500 to $1,000. The penalties increase with subsequent offenses, and there is a 3-year lookback period for purposes of prior convictions.
Discuss Driver's License Suspensions with a New Castle County Defense Attorney 
Whether you are facing a suspension or were arrested for driving on a suspended license, make it a priority to consult with an experienced defense lawyer right away. To learn how our team can help, please contact Attorney Michael W. Modica to set up a consultation. You can reach our Wilmington, DE office at 302.600.1262 or via our website.
Resource:
delcode.delaware.gov/title21/c027/sc01/index.html