5 Things To Bring To Your First Meeting With A Delaware Criminal Defense Attorney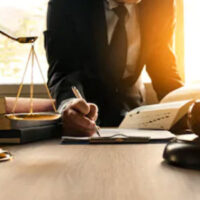 You probably think the worst if you are arrested on criminal charges in Delaware, knowing that you face jail time, fines, probation, and other sanctions. What you may not realize is that being charged does not equal a conviction, and figures from the US Bureau of Justice Statistics (BJS) demonstrate that your situation is not as grim as you assume. There is a 59 percent conviction rate among individuals facing felony charges, with the highest percentage stemming from such offenses as auto theft, drunk driving, and drug trafficking. The lowest felony conviction rate impacts defendants charged with assault, at just 45 percent.
When you crunch these figures, you can see that around 4 to 6 out of every 10 defendants will not be convicted. Typically, these outcomes are not just luck, but rather retaining a Wilmington, DE criminal defense lawyer to fight the charges. You will certainly want to schedule a consultation right away, so make the most of your time during this first meeting by bringing along the following items: 
Personal and Professional Information: Besides your contact details, your defense lawyer will also want some information regarding your personal, family, and professional backgrounds. If the offense involves violence, you should tell your attorney about any relationship with the victim. 
Your Criminal History: If you do have arrests, convictions, or other criminal activity as part of your criminal record, these events could have a bearing on the current case. Make sure you can provide relevant information about the date, charged offense, and disposition.
Documents Regarding the Court Case: The most important information you can bring to your defense lawyer is all paperwork regarding the current charges you are facing. Before your meeting, gather:
All arrest documents;
Information regarding bail;
The criminal complaint or other documentation stating the specific charges;
Any paperwork that schedules an upcoming hearing or other appearance in court;
An arrest or search warrant; and
A copy of the police report.
Potential Evidence: Law enforcement officers may have already seized some information from the scene; if so, document any items in police custody. You should also obtain or take notes on:
Any photos or videos that relate to the charges;
Businesses in the vicinity of the scene, in case they have surveillance cameras that recorded what transpired; and
Cell phone records regarding communications between you and the victim.
List of Witnesses: Your attorney will need to know the identity of any witnesses who may support your defense, as well as individuals who might have damaging information. Jot down the names of anyone who observed the alleged offense, individuals who can confirm an alibi, or those who can testify as to your character.
Set Up Your Consultation with a Delaware Criminal Defense Attorney Today 
For more information on what to bring and to schedule your first meeting, please contact Wilmington criminal attorney Michael W. Modica. You can call 302.600.1262 or go online to reach our office. Once we review your circumstances, we can advise you on your defense options.
Resource:
bjs.gov/index.cfm?iid=403&ty=qa