Analysis Of How Hearsay Works In Delaware Criminal Cases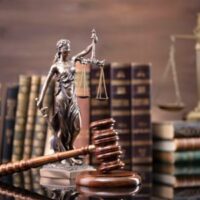 From first year law students to well-seasoned attorneys, most would agree that the law of hearsay is one of the most complex legal concepts to understand and effectively apply in court. You might wonder how that could possibly be the case for a provision in the Delaware Rules of Evidence that encompasses just 13 words: "Hearsay is not admissible except as provided by law or by these Rules." The notion seems straightforward even if you do not have a legal background.
However, the key to the complexities is in the exceptions to hearsay, which incorporate hundreds of words and dozens of concepts that apply in different contexts in a criminal case. You will never be expected to know these details when you retain a Wilmington criminal lawyer, but it is helpful to understand the analysis that attorneys go through when assessing application of the hearsay rule.
Hearsay covers an out-of-court assertion by a person. Any factual declaration or utterance made by a human being qualifies as an assertion, eliminating other statements of fact by other sources. For instance, the following are NOT hearsay:
A written transcript of a conversation;
A police dog's bark alerting officers to the odor and presence of drugs; and
The results of a chemical test measuring blood alcohol content (BAC) in a drunk driving case.
The assertion must be offered for its truth. The hearsay rule only excludes statements introduced for purposes of proving or denying a key fact. An assertion may be allowed, even if it would normally be considered hearsay, if a party seeks to have it admitted for another reason. As an example, your statements to police during a DUI stop might be allowed if the prosecutor wants to introduce them not for what you said – but because your speech was slurred. 
The assertion is permitted by a specific exception to the hearsay rule. When it is clear that a statement is hearsay, it may be allowed in court if it falls under an exception. If the declarant is not available to testify because of privilege or other circumstances, statements are allowed if they were made through testimony in another proceeding, out of a belief of impending death, or contrary to the declarant's interests.
The availability of the declarant does not matter for other exceptions to the hearsay rule, which include:
Excited utterances;
Statements regarding medical issues;
Records of a regularly conducted activity;
Public records;
Statements regarding reputation and character; and
Present sense impression, such as where the declarant was describing surrounding circumstances as he or she was perceiving them.
Count on a Delaware Criminal Defense Attorney for Assistance
You can be sure that the prosecution has a keen understanding of how hearsay works in a criminal case, so it is critical to level the playing field by retaining a criminal defense lawyer to fight for your rights if you are facing charges. For more information, please contact Attorney Michael W. Modica. You can set up a consultation at our office by calling 302.600.1262 or visiting us online.
Resource:
courts.delaware.gov/forms/download.aspx?id=39388