Answers To FAQs About Hardship Licenses In Delaware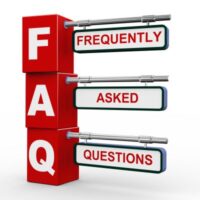 Driving is a privilege in Delaware, just like other US states. The same officials who grant you a license can take it away for misconduct, such as getting too many speeding tickets or moving violations. Plus, there are some traffic-related matters in which just one unlawful act can lead authorities to take away your privileges. Under the Delaware statute on mandatory revocation or suspension, your license is affected by a DUI, reckless driving conviction, leaving the scene of a fatal accident, and drugged driving. You could even face a suspension for nonpayment of child support.
Fortunately, there are options to get a hardship license in some cases. When you need a car for work, school, or family responsibilities, your driving privileges are critical for your lifestyle. There are many variables involved with hardship licenses, so retaining a Wilmington driver's license suspensions attorney is essential. Some answers to common questions are also informative.
 Am I eligible for an occupational driver's license in Delaware? Every case is different, especially since getting a hardship license partly depends upon why your privileges were suspended or revoked in the first place. You may not qualify if:
You caused a fatality or serious bodily injuries to a victim because of a crash.
You have a history of license suspensions.
Your driver's license was suspended due to multiple DUIs. 
What does an occupational driver's license allow me to do? There are limited reasons that you can drive with this type of license, and your occupation is one of the most important ones. Driving enables you to work and earn an income to support yourself and family. Delaware officials promote these efforts by allowing you to legally operate a car when on the way to or from work, or for work purposes. You may also qualify for a hardship license to attend school or handle caregiving for a loved one.
 Do I need to install an ignition interlock device (IID)? As a condition for getting an occupational license in a drunk driving case, the court may require you to install an IID. This device prevents your car's engine from starting when you blow into the mouthpiece, so you cannot present a risk of DUI accidents. You will be responsible for installation and service fees.
 What is required to get my driver's license back? There may be court costs and fees to pay as part of reinstating your driving privileges after a suspension. You may also be required to complete a substance abuse program, and it will be necessary to take eye, road, and written tests in the case of a license revocation.
 Get Additional Answers from a Delaware Driver's License Suspensions Lawyer
Having your driving privileges suspended or revoked does not seem as serious as jail time for a criminal offense, but you are still at a disadvantage. For more information on getting a hardship license that would enable you to drive legally, please call 302.600.1262 or go online to reach Attorney Michael W. Modica. We are happy to set up a consultation at our offices in Wilmington, DE.
Source:
delcode.delaware.gov/title21/c027/sc02/index.html#2732