Can I Be Convicted Of Assault Without A Victim In Delaware?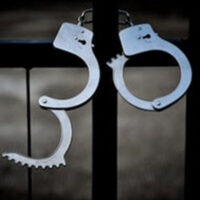 The short answer may not be welcome news but, yes, you can be found guilty of an assault crime even when there is no witness to testify in court. Though the details vary according to the specific type of assault under Delaware law, the prosecutor has to prove that you intentionally injured someone or touched a person in an offensive way. While the victim certainly plays a key role as a witness, other evidence could be sufficient to prove guilt beyond a reasonable doubt. Assault may be charged as a misdemeanor or felony depending on the circumstances, and the punishment for a conviction can be severe.
Still, the prosecution's burden is not an easy one when the victim refuses to participate. The lack of key testimony opens the door for multiple legal strategies, and your Wilmington assault defense lawyer will take advantage of all possible opportunities. Some background information explains how you could be convicted under the circumstances.
Sources of Evidence in Assault Cases 
Aside from the victim who would testify regarding assault charges, there are several other kinds of proof the prosecution may present at trial. Examples include:
911 Call Transcript: If the victim or another person dialed 911 to report an assault incident, the transcript of this conversation may be introduced as evidence.
Police Report: When law enforcement officers handle a call, they are required to complete an incident report that outlines the details. The police report is documentary evidence, though it is usually based upon the subjective impressions of officers.
Other Witnesses: There may have been other individuals present who observed the alleged assault, and the prosecutor may call them as witnesses to testify.
Medical Records: If the victim sought medical care due to injuries from assault, the prosecution may seek to introduce records generated by treating physicians. 
Penalties for an Assault Conviction in Delaware 
The above forms of evidence are usually not as strong as having the victim testify in court, so a solid defense strategy can counter the efforts of the prosecution. It is crucial to leverage all potential tactics for fighting the charges, since the basic crime of Assault in the Third Degree is a Class A Misdemeanor. If convicted, you face up to a year incarceration and a $2,300 fine. In addition:
When you cause serious bodily injury without use of a weapon, the crime is Second Degree Assault – a Class D Felony. The judge could sentence up to eight years in prison.
Assault in the First Degree is causing serious bodily injury with a gun, knife, or other deadly weapon. As a Class B Felony, a conviction carries a minimum of 2 and maximum of 25 years' incarceration.
Trust a Delaware Assault Defense Attorney to Fight for You 
The victim may be an important witness for the prosecution, but it is important to realize that the government has other ways of proving guilt in an assault case. For more information on how our team can help, please call 302.600.1262 or go online to set up a consultation at the Wilmington, DE office of Defense Attorney Michael W. Modica.
Resource:
delcode.delaware.gov/title11/c005/sc02/index.html