Can I Modify My Level of Probation in Delaware?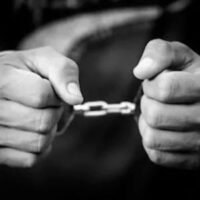 If you were convicted of a crime in Delaware, probation may be part of your sentence after you serve time or in lieu of incarceration. The Delaware probation system establishes different levels of monitoring, starting at Level I where the person is low risk and has minimal need for supervision. Levels II and III are moderate to high in terms of risk and needs, with more frequent probation officer meetings. At Level IV, a person is in home confinement. There is restricted movement from the residence, such as for medical appointments, work, and education.
Because you could be on probation for quite some time, you may be wondering whether you can modify the level of your probation. You could go down on the scale and enjoy more personal freedoms, still keeping in mind your obligations to the court. It may be possible to make changes, and a Wilmington probation lawyer can advise you on the process. Some background will help you understand the basics.
Probation Levels in Delaware: When your initial terms of probation indicate the level, you will be subject to these conditions throughout the probationary period. The judge will set the requirements in the probation order, but you will be required to report to court officers with all levels. At Level 1, the appointments are as ordered; more restrictive levels will require you to meet weekly or monthly.
Depending on the offense, your probation could last up to 2 years or more. With the numerous conditions in place, it may be desirable to lower the level of probation.
 How to Modify Probation: Delaware's law on probation states that the court may order modification of any conditions of probation, so it is possible to make changes. However, you must go through the proper procedures, which include:
Filing a petition to modify probation, in which you state your reasons for seeking relief and provide facts to support your position;
The government will have the opportunity to respond;
The judge will hear arguments from both sides; and,
The court renders a decision on whether to lower your level of probation.
 Probation Violations: There is one factor that could prevent you from modifying the conditions of probation, and it is prior violations. If you had to go to court or work with your probation officer regarding past problems, it is unlikely that a judge will grant you more favorable terms. In fact, if you violate probation, the modification may be to your detriment: A court may terminate probation entirely and put you in jail for the period you would have been sentenced to if you did not get probation.
A Delaware Probation Attorney Will Provide Details
It will be up to the judge to decide whether to modify the level of probation, so you must put up the best, most convincing arguments. For assistance with your case, please call 302.600.1262 or go online to reach the Wilmington, DE office of Attorney Michael W. Modica. We can schedule a consultation to review your situation and discuss next steps.
Source:
doc.delaware.gov/views/comm_corrections.blade.shtml