Can University Campus Police Make Arrests in Delaware?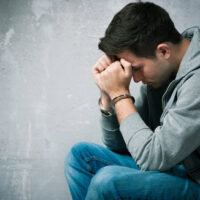 If you are a student at the University of Delaware, Delaware State University, or any other college institution in the state, you are probably used to seeing campus police and their vehicles on the grounds. You probably do not think much about their authority to make arrests, unless and until you are facing charges for criminal activity. At that point, you may question how and why these officials are allowed to arrest people. 
The truth is that certain designated individuals do have this power, because of the way the Delaware statute defines police officers. If you have been charged with an offense under these circumstances, you increase your chances of a favorable outcome by working with a Delaware student crimes defense attorney. In addition, it may be useful to check out an overview. 
Summary of University Campus Police and Statewide Authority: The power of law enforcement throughout the state, including campus police, originates from a key definition in the Delaware Code on Crimes and Criminal Procedure. The law states that a "police officer" means any individual who has been certified by the Council on Police Training, and who is: 
On the Delaware State Police force;

A police officer in any department or force of an incorporated city;

A member of the departments which oversee the Delaware River and Delaware Bay;

A police officer serving New Castle County;

An officer for the Capitol Police in Dover; and,

Many other designated law enforcement officers.




For purposes of whether campus police can make arrests, officers serving the University of Delaware and Delaware State University Police are specifically included in the definition of police officers. Campus police at other colleges and universities are excluded, which means they do not have the same authorities that the statute goes on to describe.

 

Powers of Campus Police: Because they are included in the definition, campus police have the same powers as other many members of the law enforcement community. Their authority covers three key areas of note for students: 
Campus police can arrest you without a warrant if they have reason to believe that you are involved in a felony offense.

A member of the campus police force can make an arrest when a warrant has been issued by a court.

A campus officer can arrest you if there is probable cause to believe that you are about to commit a crime that creates a risk of physical harm to someone.



An important point with respect to these factors is that the powers extend anywhere in the state; they are not limited to just school grounds. 
Set Up a Consultation with a Delaware Student Crimes Defense Lawyer 
Hopefully, this information on the police power of various campus officials has been useful. However, if you're facing charges because of an arrest on college property, it is important to retain experienced counsel that focuses on student crimes defense. To learn more about our legal services in this area, please contact University of Delaware student crimes defense lawyer Michael W. Modica. You can schedule a consultation at our Wilmington, DE office by calling 302.600.1262 or visiting our website.
 Resource: 
delcode.delaware.gov/title11/c019/sc01/index.shtml