CDL Holders Charged With DUI In Delaware: Consequences You May Not Expect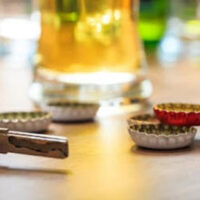 Holders of Commercial Driver's Licenses (CDLs) are tasked with safe operation of a massive, cargo-laden vehicle that can careen out of control with the slightest lapse in judgment. It is for this reason that many states, including Delaware, have implemented a separate set of rules for truck drivers and drunk driving. The success of this strategy cannot be denied from a safety standpoint: Delaware's Annual Traffic Statistical Report reveals that, of the 2,100 truck crashes that occur in the state every year, just FIVE operators had consumed alcohol. For comparison purposes, a whopping 36 percent of all fatal motor vehicle collisions involve DUI, demonstrating that CDL holders take their responsibilities very seriously.
If you are a truck operator that was recently arrested for drunk driving, it is understandable that you have concerns about your future. Not only do you face serious punishment, but your livelihood is at risk. It is essential to retain a Wilmington driving under the influence (DUI) lawyer right away, since there are a few implications of CDL DUIs that you might not expect.
The "legal limit" is lower for commercial truck drivers. Delaware has imposed a .08 percent blood alcohol concentration (BAC) for most drivers, but this value is cut in half for CDL holders when operating a commercial vehicle. You could be charged with DUI if a blood, breath, or urine test reveals a BAC of .04 percent or higher within four hours of driving. 
Certain implications are immediate and harsh. Once you are charged with drunk driving, your CDL will instantly be subject to an out-of-service order (OOSO). You will not be able to operate a commercial vehicle for 24 hours, regardless of the fact that you have not yet been to court OR an administrative hearing regarding your license. 
There are additional ramifications beyond the typical DUI penalties. If you are convicted on drunk driving charges, you could be sentenced to a $500 to $1,500 fine, incarceration up to a year, and other sanctions – just like any other first-time DUI offender. However, a conviction for drunk driving is also considered a "Major Violation," so you will be disqualified from operating a commercial vehicle for one year. If your cargo included hazardous substances at the time, the disqualification period is three years. 
You could face harsh consequences even in your own vehicle. There are even implications for your CDL if you were driving your personal vehicle when pulled over for drunk driving. A BAC of .08 percent or above is also considered a Major Violation, for which you could be disqualified for 1-3 years. Your employment would be terminated, and you could have difficulty finding another position even after the suspension concludes.
Contact a Delaware CDL DUI Defense Lawyer to Discuss Options
Along with what you already know about drunk driving cases in Delaware, this information for CDL holders should convince you to call the offices of Attorney Michael W. Modica right away. For more information, please contact our offices in Wilmington, DE to schedule a consultation.
Resource:
dsp.delaware.gov/wp-content/uploads/sites/118/2019/09/2018-Traffic-Annual-Statistical-Report.pdf