Classifications of Assault Crimes in Delaware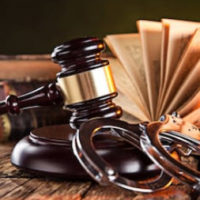 There are multiple types of assault crimes under Delaware law, ranging from lower-degree misdemeanors up to much more serious felonies. It can be difficult to understand the differences among them, but you do need to be familiar if you were arrested for assault. It is important to know the charges you face, the potential penalties for a conviction, and how having a criminal conviction can affect your future. You should discuss the details with a Wilmington, DE assault defense attorney, but an overview may help clarify these offenses.
Offensive Touching = Unclassified Misdemeanor: The least serious type of assault can still have considerable consequences if you are convicted. You could be found guilty of Offensive Touching if you intentionally:
Come into contact with another person, either with a body part or some device that you control; or,
Strike a person with such bodily fluids as saliva, urine, or fecal matter.
For both forms of Offensive Touching, you must have knowledge that the victim is likely to be offended or alarmed by the contact. As an Unclassified Misdemeanor, this crime is punishable by up to 30 days in jail and a $575 fine; however, you may qualify for probation if you have no criminal record.
Assault in the Third Degree: This form of assault may occur if you:
Intend to and actually do cause physical injury to another person;
Engage in reckless conduct that causes a person to get hurt; or,
Are criminally negligent in causing physical harm to someone through use of a deadly weapon or dangerous instrument.
As a Class A Misdemeanor, you face up to a year incarceration and maximum fine of $2,300 if convicted. However, a judge may also order you to pay restitution for the victim's medical costs and lost wages.
Felony Assaults: Two levels of assault offense become felonies under certain circumstances, punishable by longer prison terms and higher fines.
Assault in the Second Degree: A Class D Felony applies if you engage in the same conduct as Assault in the Third Degree, except that you cause serious bodily injury to the victim. These charges also apply if you intentionally cause injury to an elderly person, a pregnant woman, law enforcement, certain public officials, and others designated in the statute. A conviction could mean a sentence up to eight years in jail, and the Delaware sentencing guidelines call for at least two years.
Assault in the First Degree: This Class B Felony covers various types of physical attacks, such as:

Causing serious injuries through use of a deadly or dangerous weapon;
Conduct that leads a victim to suffer permanent, serious disfigurement or amputation;
Causing serious injury to another person while engaged in commission of another felony; and,
Other acts described by law.
For a Class B Felony, you could face a mandatory prison sentence of two years and up to 25 years maximum. 
Discuss Delaware Assault Charges with a Knowledgeable Criminal Defense Attorney 
If you were arrested for any type of assault crime, solid representation from an experienced criminal defense lawyer is essential. To learn about options to fight the charges, please contact Attorney Michael W. Modica. You can schedule a case assessment by calling our Wilmington, DE office at 302.600.1262 or visiting our website.