Collateral Consequences For A Conviction On Delaware Child Abuse Charges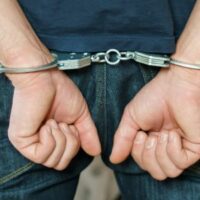 It is no secret that Delaware law enforcement takes swift, aggressive action to pursue child abuse charges. According to the Delaware child abuse statute, you could find yourself facing a Class A Misdemeanor for causing physical injury through a single act or pattern of misconduct. The judge could order you to a year in jail if convicted, and the penalties get harsher for more serious forms of child abuse. If your acts cause serious physical injury, the crime is First Degree Child Abuse. As a Class B Felony, you could be sentenced to a minimum of 2 and maximum of 25 years' incarceration.
After being released from prison in a child abuse case, you probably expect that you served your sentence and can move on with life. Not so, and you might be shocked to learn about the collateral consequences that affect your life. It is wise to retain a Wilmington child abuse defense lawyer to ensure a favorable outcome, though you should be aware of the serious ramifications of a conviction. 
Description of Collateral Consequences 
There are various civil sanctions, legal limitations, or disqualifications that attach to a person who has been convicted of a crime. After completing your sentence, fulfilling probation, and/or paying your fine, these collateral consequences can affect your life and ability to function in society. In the US, for both federal and state criminal offenses, there are more than 44,000 collateral consequences. In Delaware, there are almost 800. Examples include:
Difficulties with employment when required to disclose past convictions;
Ban on public assistance and related benefits;
Challenges with any transaction or relationship that requires a background check;
Removal and deportation for non-US citizens; and,
Suspension or revocation of driver's license. 
Examples of Collateral Consequences in Child Abuse Cases 
Initially, you should note that the long-term implications are more severe for a felony as opposed to misdemeanor. Even before getting to the issue of child abuse, you are prohibited from voting, serving on a jury, or holding elected or public office. When your case involves harm to a child, the collateral consequences are harsh:
In Delaware, you lose firearms rights for a conviction on a crime that causes physical injury – regardless of whether you possessed a gun during commission of the crime.
If you possess a professional license, it could be revoked or suspended.
Someone convicted of child abuse could experience substantial difficulties exercise parental rights. Delaware family law courts make all determinations on child custody and visitation based upon the child's best interests. The statute specifically states that two key factors are the parent's criminal history and evidence of domestic abuse, so you could be denied custody and/or visitation.
Rely on a Delaware Child Abuse Defense Attorney to Fight for Your Rights 
The charges are certainly serious, but there are still defenses to child abuse charges. A favorable result in your case could minimize the impact of collateral consequences. For more information, please contact Attorney Michael W. Modica by calling 302.600.1262 or visiting us online. We are happy to set up a consultation at our offices in Wilmington, DE.
Source:
delcode.delaware.gov/title11/c005/sc05/index.html#1103