Collateral Consequences Of Juvenile Offenses In Delaware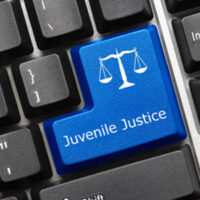 Just as in other US states, Delaware criminal laws apply differently to adults as compared to juveniles under 18 years old. Cases involving children proceed in Delaware Family Court, where the focus is on rehabilitating the alleged offender instead of punishment. A finding that the minor engaged in criminal activity does not result in a conviction, at least not technically; the term used by state law is that the juvenile has been adjudicated delinquent. As punishment, a judge may order incarceration at a detention center, probation, community service, and other penalties.
However, like an adult criminal case, there can be implications for the minor that are separate from the juvenile proceedings. These so-called collateral consequences carry implications long after the child serves his or her sentence, and they remain part of a criminal record permanently unless expunged. Whether it is you or your child that is facing charges, working with a Wilmington juvenile offenses attorney is essential for avoiding the following:
Education 
For a minor, the most impactful collateral consequences relate to educational opportunities. Committing a crime on school grounds could lead to suspension or expulsion at your current school, and a firearms-related charge means a mandatory expulsion for 180 days. A minor could even be expelled for off-school offenses if the crime poses a threat to other students. There are also implications for future education, since you are required to be truthful in completing applications. You could properly answer "no" about a conviction, but you must be honest about an arrest or juvenile adjudication. 
Employment Opportunities 
Regardless of what you hear about juvenile records being sealed, they can be accessed by certain employers and under designated circumstances. The details depend on the nature of employment; generally, a juvenile adjudication is available to school, childcare, criminal justice, and health care employers. 
Civil Rights 
A juvenile will still be able to vote, serve on a jury, or run for public office after being adjudicated delinquent. Regarding your Second Amendment rights, minors are prohibited from possession of a firearm; however, you will be barred from possessing a gun until age 25 if adjudicated delinquent on felony charges. 
Living Arrangements 
A minor could be evicted from public housing after a juvenile adjudication, which effectively means the entire family will need to find other accommodations. The matter may also disqualify you from receiving these benefits in the future. Note that a juvenile remains in the criminal justice system if probation was part of sentencing, so he or she cannot move from Delaware without approval. 
Immigration 
A person seeking to be a US citizen must demonstrate good moral character, and officials may review any conduct prior to applying. Adjudication of delinquency may be a factor.
Reach Out to a Delaware Juvenile Offenses Attorney Right Away 
These collateral consequences of juvenile adjudication can be extreme, which is why retaining skilled legal representation is a priority for defense purposes. A lawyer can also help with expungement of juvenile records. For additional details, please contact Attorney Michael W. Modica in Wilmington, DE. You can schedule a consultation by calling 302.600.1262 or visiting our website.
Resource:
courts.delaware.gov/help/proceedings/fc_criminal.aspx#juvenile