Common Drug Charges on Delaware College Campuses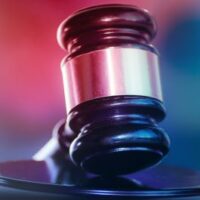 For many young people headed away to University of Delaware or other colleges this fall, it is their first time away from home and exercising independence. Unfortunately, these freedoms can often lead to poor judgment and serious drug charges. According to the National Center for Education Statistics (NCES), there are around 14,100 arrests for drug law violations at college campuses across the US every year. In addition, officials make 46,300 referrals for drug law violations, which do not involve an arrest. Instead, these cases go straight to the student disciplinary board for a determination of penalties.
Therefore, whether it is an arrest or referral, drug charges are extremely serious for students of Delaware colleges and universities. You need to defend the criminal charges, but your status at the institution is also at risk. You gain an advantage when you have a Wilmington student crimes defense attorney on your side, but an overview of drug violations is helpful.
Common Drug Offenses on Campus: Drug laws in Delaware are structured so that the focus is on the type of drug, how much of it is involved, and the criminal activity. The three key offenses are:
Possession, use, and consumption;
Sale and transactions in controlled substances; and,
Trafficking in large quantities of illegal drugs.
 These are listed in order of severity of the offense, but the charges may be worse depending on the type and amount of drug. For instance, possession of a small, personal amount of fentanyl may be a more serious crime than selling a larger amount of marijuana.
 Special Note about Marijuana: Delaware legalized the use of recreational marijuana in April 2023, but students still need to understand how the rules at colleges may differ. If the educational institution prohibits possession of pot on campus, you could still face disciplinary proceedings despite your actions being otherwise legal. Plus, note that the Delaware law allowing recreational pot only permits a personal use quantity. You could still face criminal charges for higher amounts.
Penalties for Drug Crimes in Delaware: The type, amount, and criminal acts related to the drug will dictate whether the crime is classified as a misdemeanor or felony. Within these classifications, these same details will determine the level of the offense.
A Class A Misdemeanor is punishable by up to 1 year in jail.
Possession of marijuana in amounts above 1 ounce is a Class G Felony. If convicted, a judge could order a maximum of 2 years in prison.
Selling cocaine is a Class C Felony, which could mean up to 15 years in prison for a conviction.
Set Up a Consultation with a Delaware Student Crimes Defense Lawyer
If you or your child is facing drug charges as a college student, legal help is critical for the criminal case and disciplinary proceedings. To learn more about defense options, please contact Attorney Michael W. Modica. Individuals in New Castle County can call 302.600.1262 or go online to schedule a consultation. After reviewing the facts of your case, we can discuss strategies.
Source:
nces.ed.gov/programs/coe/indicator/a21/postsecondary-criminal-incidents