Comparing Various Forms Of Robbery In Delaware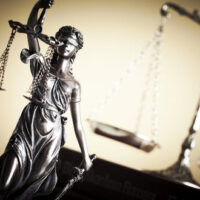 In layman's terms, theft is taking something that belongs to someone else and misappropriating it for your own use. However, people often lump together many related offenses, such as robbery, shoplifting, and burglary, when they are actually very different. Taking the basic crime of robbery in Delaware, there are two elements the prosecutor must prove: An item was stolen, and the offender used force or threats to accomplish the offense.
When you get to the specific types of robbery, things get tricky. Unlike other theft crimes that focus on the value of the goods stolen in determining the charges, the key with robbery is FORCE. Because of the presence of violence, robbery is always a felony – though in varying degrees. Working with a Wilmington theft and robbery defense attorney gives you an advantage in fighting the charges. Some examples of recent robberies by Delaware State Police are also informative.
 Second Degree Robbery 
Delaware defines this crime just as described above, i.e., theft plus force. As such, the government must first prove the elements of theft: The accused took, exercised control over, or obtained property of someone else with the intent to permanently deprive the rightful owner of it. With respect to force, Delaware State Police have made arrests for Robbery in the Second Degree when the defendant:
Engaged in a strong-arm robbery involving a homeless woman;
Threatened to kill a man unless he turned over his wallet; and,
Pushed a person to the ground to take her purse.
This offense is a Class E Felony, punishable by up to 5 years in prison. 
First Degree Robbery 
In the presence of certain factors, a person could be charged with Robbery in the First Degree. In these cases, the prosecution must first prove the elements of Second Degree Robbery, along with specific facts as designated by the statute. Recent arrests for this offense have involved interesting scenarios: 
A woman who was riding as a passenger with her acquaintance got involved in a verbal altercation with the driver, followed by a physical fight. The man exited the driver's seat to avoid injuries, and the woman took off with his car. She was arrested for First Degree Robbery because the man was 65 years old – his age elevated the crime.
Delaware State Police were already on site at Home Depot, investigating another theft offense, when a woman walked into the store and attempted to shoplift merchandise. She displayed a knife at an employee, at which point officers arrested her for armed robbery.
Robbery in the First Degree is a Class B Felony, so a judge could order 2 to 25 years' imprisonment.
Set up a Consultation with a Delaware Theft and Robbery Defense Lawyer Today
Robbery is always a felony and the penalties are harsh, so make it a priority to retain a skilled legal representative for assistance with your case. To learn how our team can help, please contact Attorney Michael W. Modica to set up a consultation. You can reach our Wilmington, DE office at 302.600.1262 or via our website. After learning about your situation, a robbery defense lawyer can advise you.
Source:
delcode.delaware.gov/title11/c005/sc03/index.html#831