Consequences Of Violating Probation In Delaware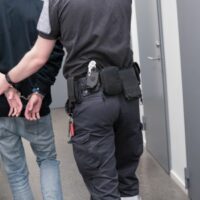 In many Delaware criminal cases, especially those involving first-time offenders, a court will order probation as the sentence for a conviction. Under the system of classifying punishment, probation falls at Level I, II, or III based upon how involved you need to be with a probation officer. Still, the requirements of probation are preferred over the alternative – going to jail. As long as you comply with them, your case will be resolved as expected. However, Delaware's statute on probation violations is strict and imposes severe penalties. The lenient treatment you received through probation could be erased, and jail time now becomes a possibility.
It is important to understand the full implications of violating probation, since the consequences will vary based upon the nature of the misconduct, the underlying crime, and many other factors. You will need help from a Wilmington probation violations lawyer for addressing the allegations, though a legal summary is useful.
 Top Probation Violations in Delaware: The terms of your probation will be unique to your case and situation, so there may be a wide range of conditions you must meet. However, violations of probation fall in two categories: 
Technical Violations: Probation terms typically include maintaining employment, staying in school, participating in substance abuse or educational programs, and complying with curfew requirements. Unless you have permission from the court, you must also remain in the State of Delaware.
Substantive Violations: The most serious violation is getting arrested for a new offense while on probation in a separate case. Even a traffic ticket could constitute a probation violation, and any misdemeanor or felony charges are extremely serious. Other examples include failing a drug test, not reporting to your probation officer, or skipping court.
What Happens When You Violate Parole: From the above descriptions, you can guess that technical violations are not as serious. In some cases, the judge may issue a warning without additional punishment. However, the court could extend the period of probation or ­­­institute new conditions that you must abide by for the remainder of the term.
In a worst case scenario, the judge might resort back to the penalties that would apply if you were not initially sentenced to probation. This is most often the case for substantive violations of probation. Keep in mind that most Delaware criminal offenses include a range of punishment, such as up to a year in jail for a Class A Misdemeanor or maximum of two years prison for a Class G Felony conviction. When before the court for a probation violation, the court will typically be more inclined to issue the most severe punishment.
 Trust a Delaware Probation Violations Attorney to Assist with the Proceedings
Some misconduct may result in a mere slap on the wrist, but serious violations of probation terms could mean jail time and fines. For information on defending the allegations, please contact Attorney Michael W. Modica at 302.600.1262 or via our website. We can set up a consultation at our Wilmington, DE office to discuss details and strategies for obtaining a favorable outcome.
Source:
delcode.delaware.gov/title11/c043/sc03/#4334