Criminal Mischief Charges for Pair that Damaged RE/MAX Office in Milford, DE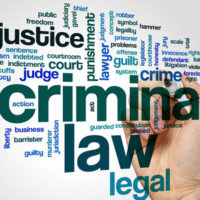 Milford Police responding to a disorderly conduct call at a RE/MAX office arrested the perpetrators after discovering that they damaged a water pipe in the location's restroom, according to a January 11, 2018 report from Delaware's 105.9 FM NewsTalk Radio. Staff at the office claimed that they witnessed a man and woman walk into the bathroom, and heard strange noises shortly thereafter. When water started flowing from under the restroom door, the workers called police. Upon arrival, officers opened the door, apprehended the extremely intoxicated pair, and charged them with Criminal Mischief Under $1000 Property Damage. This crime may not sound serious from the name, but the implications may be more severe than you think. An experienced Delaware criminal defense lawyer can tell you more about how the law applies in your case, and an overview of the basics may be helpful.
Definition of Criminal Mischief 
You may be charged with the property crime of Criminal Mischief if you intentionally or recklessly:
Cause damage to someone else's property;
Interfere with property belonging to another person, in such a way as to create a hazard; or,
Illegally tamper with utility lines, including gas, water, electric, or telecommunications connections.

In the case of the man and woman charged in the Milford RE/MAX incident, the allegations may support a conviction on any of the three circumstances outlined in the statute. However, it will be necessary for a prosecutor to prove intentional or reckless conduct. Mere negligence is not enough. 
Felony Versus Misdemeanor Charges 
Like many property crimes under Delaware law, nature of the charges and penalties for a conviction on Criminal Mischief depend on the value of the damage.
Criminal Mischief is a Class A Misdemeanor if the damage exceeds $1,000, but is less than $5,000. A conviction could mean a prison sentence up to one year and a maximum fine of $2,300
Damage equal to or more than $5,000 is Class G Felony Criminal Mischief. The same felony charges apply if the person disrupts public transportation, the supply of utilities, or other public services. A Class G Felony is punishable by a maximum of two years' incarceration.
A conviction on any type of conduct amounting to Criminal Mischief includes a mandatory minimum fine of $500 if the person commits the act on a Delaware byway.
Restitution 
Note that a court will often include a sentence of restitution for property crimes, which means that the convicted person must pay for the value of the damage. The judge will describe the amount and payment terms in the court order, and interest does accrue until paid in full. Restitution is separate from fines and court costs, so it can dramatically increase the financial penalties in a Criminal Mischief case.
Fight Criminal Mischief Charges with Help from a Delaware Criminal Defense Attorney
Regardless of whether you face felony or misdemeanor charges for Criminal Mischief, the legal and financial consequences are serious. However, many of these cases can be resolved by taking advantage of plea bargaining, probation, or other options. If you would like to schedule a free consultation to discuss your case, please contact Wilmington, DE criminal defense attorney Michael W. Modica.
Resource:
delaware1059.com/news/police-man-woman-show-up-drunk-to-re-max-office/article_88befe96-f710-11e7-82b1-9be9d3a83088.html