Criminal Penalties For Domestic Violence In Delaware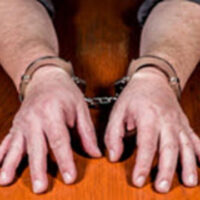 Every US state has domestic violence laws that provide protections for victims of abuse, enabling them to obtain a restraining order to prevent continued misconduct. Delaware defines domestic violence as committing acts of abuse against family, former spouses, a co-parent, former or current romantic partners, and other individuals who are protected. However, this definition applies to the civil process of obtaining an order of protection. From the point of view of Delaware criminal laws, any attack on a victim is unlawful. There is not a separate crime known as domestic violence.
Still, there are numerous ways you could face charges in connection with domestic violence. Aside from the primary offense of assaulting someone, there are violations of law stemming from the restraining order a victim gets in court. If convicted, you can expect fines, jail time, and other penalties. Legal help from a Wilmington domestic violence defense lawyer is critical, and an overview should help you understand punishment in these cases.
Charges Related to Domestic Violence: If an act would be a crime against a victim you do not know, it will also be an offense against someone with whom you have or had a domestic relationship. Examples of the types of offenses and punishments reveal the severity of the charges.
 Assault: A physical attack on someone is considered assault, and there are three levels in Delaware. Third-Degree Assault is a Class A Misdemeanor punishable by up to a year in jail, while First-Degree Assault is a Class B Felony. The punishment is a minimum of 2 years and up to 25 years in prison.
Sex Offenses: Rape is a common charge related to domestic violence, and it is always a felony. The most serious, Rape in the First Degree, is a Class A Felony. The mandatory minimum prison term is 15 years, but you could be sentenced to life.
Other Domestic Violence Crimes: Additional charges that are frequently associated with domestic violence include:
Kidnapping;
Unlawful imprisonment; and,
Human trafficking. 
Violations of Protective Orders: If there is a restraining order entered against you, the proceedings create another offense that is linked to domestic violence. The court's order of protection is a law, though a private one that applies only to you. By violating the terms set by the judge, you are breaking the law. This is why it is critical that you obey the protective order to the letter.
A violation of a domestic violence restraining order is a Class A Misdemeanor. However, if you engage in additional criminal acts while breaking the protective order, the matter becomes a felony. Plus, you will also face charges for the new criminal activity.
A Delaware Domestic Violence Defense Attorney Will Protect Your Rights
If you are facing charges for domestic violence or violating a restraining order, please contact Attorney Michael W. Modica right away. You can set up a consultation at our Wilmington, DE office by calling 302.600.1262 or visiting our website. After learning more about your circumstances, we can determine how to proceed with defense options.
Source:
delcode.delaware.gov/title10/c009/sc03/index.html#1041