Current State Of Marijuana Laws In Delaware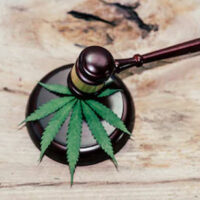 States across the US are decriminalizing marijuana, expanding medical marijuana programs, and legalizing pot for recreational use, but certain activities with respect to cannabis are still illegal in Delaware. It is definitely clear from the statistics that police continue to vigorously pursue suspects. According to Crime in Delaware Quick Facts, there are 11,450 offenses involving illegal drug activities every year, comprising 14 percent of crime in the state. Marijuana is the most common drug seized for possession, trafficking, and cultivation offenses.
To avoid any confusion about what is legal in other US states, it is critical to understand the basics about marijuana crimes in Delaware. It is true that lawmakers have loosened the laws, decriminalizing pot as compared to extremely dangerous drugs like heroin and fentanyl. However, you still have harsh penalties, and a conviction means you have a criminal record that can pose problems in the future. A Wilmington marijuana offenses lawyer can assist if you are facing charges, and an overview of the current state of the laws is helpful.
Overview of Delaware's Marijuana Laws: Possession of cannabis is the least serious of the marijuana offenses, with a small amount for personal use being a civil infraction instead of a crime. When the amount is 1 ounce or more, the offense may be charged as a misdemeanor or felony. The laws increase quickly in severity, and marijuana possession of amounts in excess of 5 kilograms could lead to a sentence of up to 2 to 25 years in prison.
Trafficking is a more serious marijuana crime because the impacts extend to more individuals, and the related activities are more likely to involve violence. The laws prohibit cultivation, manufacturing, selling, or producing marijuana. The weight determines the penalties for a conviction, so:
Trafficking in 1500 grams or less is a felony, and a conviction could mean up to 8 years in prison.
Distribution of more than 1500 grams is a felony that carries a maximum of 15 years' incarceration.
If convicted of trafficking 5 kilograms or more of marijuana, there is a mandatory minimum of 2 years in prison. However, a judge could sentence up to 25 years' incarceration. 
What to do if You Were Arrested for a Marijuana Offense: Encounters with police can be overwhelming, so some tips will be helpful:
Do not give your consent to a search of your person or home without a warrant.
Never resist arrest.
Immediately exercise your right to counsel by requesting to contact an attorney.
Do not answer questions or respond when asked by police to make a statement.
If you are taken into court for arraignment before consulting with a lawyer, plead guilty to the charges.
Contact a Delaware Drug Crimes Defense Attorney for Help
One of the most important To-Do's after being arrested for a marijuana offense is getting legal assistance. Please call 302.600.1262 or go online to reach the Wilmington, DE offices of Attorney Michael W. Modica. We can set up a consultation to review your case and determine how to proceed.
Source:
sac.delaware.gov/wp-content/uploads/sites/64/2021/12/Drug-Offense-2020-Fact-Sheet.pdf