Defenses To Child Abuse Charges In Delaware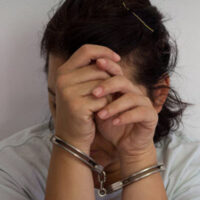 Child abuse charges are among the most serious criminal allegations a person can face, and it may seem like the deck is stacked against you if you were arrested. The Delaware Criminal Code includes multiple sections on child abuse and crimes against children, and the penalties for a conviction are extremely severe. At minimum, the charges are a Class A Misdemeanor punishable by a year in jail and $2,300 fine. However, the penalties increase significantly with felony child abuse. If convicted, you will be imprisoned for a mandatory minimum sentence of 2 years, and a judge could order a maximum of 25 years in prison.
Though your circumstances may seem grim, keep in mind that an arrest is not a conviction. There are defenses and other strategies for obtaining a favorable outcome. You will need help from a Wilmington child abuse defense lawyer to take advantage of all opportunities, but note a few options for fighting the charges.
 False or Exaggerated Allegations 
A child may make false claims of violence, and these cases are common when a family is also going through divorce or child custody dispute. It is frustrating to face bogus allegations for a matter as serious as child abuse, but it is important to focus on the defense opportunities. Retaining investigators is often helpful for uncovering false evidence, especially when the claims are influenced by the child's other parent.
 Accidental Injuries 
Criminal laws in Delaware are based upon intentional, knowing, purposeful acts, so unintentional conduct does not rise to the level of child abuse. Children are active and play hard, and accidents happen. Your defense would rely on eyewitnesses who observed the incident and saw that there was no intentional misconduct. The only concern is where not supervising or protecting leads to an injury-causing accident, which could amount to child endangerment.
Disciplinary Discretion 
Parents have used spanking and similar forms of punishment for generations, and Delaware law preserves their right to discipline children – under very strict circumstances. For instance, discipline of a physical nature must be reasonable and not cause bodily injury to the child.
 Other Strategies 
Even when a complete defense is not available, there may be other options for resolving child abuse charges. These cases are usually closely linked to investigations by the Delaware Division of Family Services (DFS). For some individuals, it may be possible to avoid jail time through agreement with the prosecutor, in conjunction with requirements set by DFS. The arrangement is a type of probation, and the terms may include:
Participating in family counseling;
Completion of anger management sessions;
Going through alcohol and substance abuse treatment; and,
Many others. 
Discuss Additional Options with a Delaware Child Abuse Defense Attorney
If you were arrested for child abuse, time is of the essence to retain legal counsel. To learn how our team will support your needs, please contact Attorney Michael W. Modica. You can call 302.600.1262 or check out our website to set up a consultation at our Wilmington, DE office. Once we assess your situation, we will offer details on defense options.
Source:
delcode.delaware.gov/title11/c005/sc05/index.html