Degrees of Child Abuse Offenses in Delaware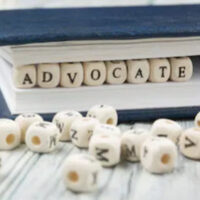 Child abuse is intolerable, which is why the federal government and US states have enacted tough laws to punish those who cause harm to vulnerable children. Delaware's child abuse statute is no exception. If convicted, a person faces jail time and fines, and there may be requirements to register with the state child abuse registry. The challenge with child abuse cases is that there is a fine line when it comes to disciplining a child. Parents who apply corporal punishment could find themselves facing charges for a spanking.
If you were charged or are being investigated for child abuse, time is of the essence to retain skilled legal representation. There are defenses, even when your situation looks grim. However, you need to develop a strategy as early in the criminal process as possible. Count on a Wilmington child abuse defense lawyer for assistance with fighting the allegations, and read on for some basics.
Three Degrees of Child Abuse in Delaware: The offenses are separated in terms of the severity of the harm to the child, as well as other factors:
 Third Degree: The offender recklessly or intentionally caused physical harm through an act of abuse, neglect, or a pattern of abuse and neglect. An example might be bruising a child when spanking. This child abuse crime is a Class A Misdemeanor, for which a judge could sentence a year in jail and $2,300 fine.
Second Degree: This crime occurs when a person causes physical injury:
o   To a child under 3 years old;
o   To a child with developmental disabilities; or,
o   Through use of a deadly weapon on a child.
As a Class G Felony, this degree of child abuse is punishable by a maximum of 2 years in prison.
First Degree: You could be charged with the most serious form of child abuse if your actions cause serious physical injury, such as disability, impairment, or disfigurement. The offense is a Class B Felony penalized by 2 to 25 years' incarceration.
Child Abuse Investigations: Many of these cases are triggered when a mandatory reporter, such as a teacher, your ex, or a medical professional, identifies signs of abuse. Child protective services get involved to investigate, but you may not face charges right away. During this period, you do have rights with respect to the evidence officials gather through their investigation. This is why it is critical to retain legal counsel even if you have not yet been arrested. It is understandable that you want to cooperate to clear your name, but you could harm your interests without a lawyer.
Call Now to Speak to a Delaware Child Abuse Defense Attorney
It is overwhelming to be arrested for child abuse, so you can see how important it is to get legal help with your case right away. To learn more about defense possibilities, please contact Attorney Michael W. Modica. You can schedule a consultation at our Wilmington, DE office by calling 302.600.1262 or going online. After we review your case, we can discuss ways to fight the charges.
Source:
delcode.delaware.gov/title11/c005/sc05/index.html