Delaware Collateral Consequences That are More Serious Than You Expect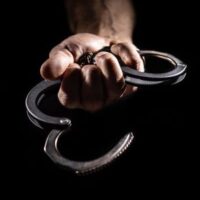 Collateral consequences are the impacts on your life that follow a conviction and the period of time during which you serve your sentence. After you are released from incarceration and pay all court costs, fines, and restitution, there are ramifications. You face restrictions or limitations with financial, family, and professional matters for years or a designated time after your sentence is complete. The only way to eliminate these in most cases is post-conviction relief, such as expungement of your criminal record in Delaware.
If you qualify, expungement allows you to destroy or segregate all police and court records related to your criminal case. The information cannot be released in response to any inquiry, with limited exceptions. This means it will not show up on a background check, and you do not have to disclose the case. It is wise to discuss your options with a Wilmington expungements attorney, especially considering the following harsh collateral consequences.
Employment Issues: A criminal conviction could disqualify you for certain employment, and employers may refuse to hire workers with a criminal record. However, the other effects on employment are that your professional or business license could be revoked, making it impossible to earn a living.
Family Law: With divorce and other cases involving child custody, a conviction for certain crimes could affect your rights as a parent. A court might remove custody or require supervised visitation if necessary to serve your child's best interests. Plus, you will not be able to adopt a child or act as a foster parent. In probate and guardianship cases, a person with a felony conviction is disqualified from acting as executor, representative, or guardian.
Participation in Political Activities: For a felony conviction:
You are ineligible to vote;
You cannot run for public office;
You are disqualified from working for state or local government, specifically for fraud crimes; and,
You are not eligible to obtain a medical marijuana card.
 Recreational Licenses: Many of the collateral consequences in this category deal with hunting, fishing, and trapping licenses. However, one of the most significant impacts relates to your Second Amendment rights. You are prohibited from carrying a concealed deadly weapon without a license, which you cannot obtain if you have a felony conviction in your history.
Immigration: US immigration laws are harsh for those convicted of crimes, so you could be adjudicated as inadmissible. You cannot enter the US for purposes of a green card, nonimmigrant visa, or other reasons. In addition, a conviction could lead to deportation. A person who is lawfully in the country can be removed for engaging in criminal activity.
Consult with a Delaware Expungements Lawyer About Options
These are just a few of the many collateral consequences that affect your life after serving your sentence in a criminal case. For more information about how expungement can help you avoid these impacts, please contact Attorney Michael W. Modica at 302.600.1262 or via our website. We can schedule a case review at our offices in Wilmington, DE to learn more about your case.
Source:
delcode.delaware.gov/title11/c043/sc07/index.html#4372