Delaware Driving Offenses You Did Not Know Were Crimes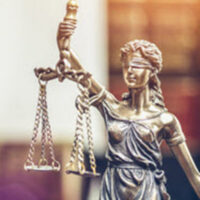 For the most part, a violation of Delaware's traffic laws will lead to a ticket, fines, and points added to your driving record. A citation is not a crime, but rather a civil offense in most cases. Of course, most motorists are aware of one critical exception for driving under the influence of alcohol or drugs: DUI is a crime for which you might be sentenced to jail time, fines, and other forms of punishment. What you may not realize is that there are many other provisions on moving violations that can also lead to criminal charges. Instead of paying a ticket, you could be convicted of a misdemeanor or felony.
Just as with any criminal case, it is critical to retain an experienced Wilmington criminal defense lawyer if you were arrested. To help you understand the severity, you should review the following Delaware driving offenses you did not realize were crimes.
Reckless Driving: You could face charges for an Unclassified Misdemeanor by operating your vehicle in a way that displays a willful or wanton disregard for the safety of people or property. Common examples include street racing or tailgating. For a first offense, you could be fined $100 to $300, and be incarcerated for up to 30 days. Keep in mind that if you plead down from a DUI to a "wet reckless" under this section, you will still need to go through rehabilitation counseling.
Aggressive Driving: Delaware law also designates an Unclassified Misdemeanor for aggressive driving, with the same general sanctions. The statute clarifies what constitutes an "aggressive manner" of operating a vehicle, which includes such acts as:
Ignoring traffic signals and other controls;
Improper passing on the right;
Failing to yield-right of way;
Extreme speeding; and
Violations of laws on passing school buses.
Driving on a Suspended License: If your driving privileges were already suspended or revoked because of repeat traffic violations, accumulation of points, unpaid fines, or other circumstances, it is a Class B Misdemeanor to operate a vehicle. You could be sentenced to a maximum of six months in jail, along with a fine ranging from $500 to $1,000; plus, the period of the suspension will be extended. Your minimum fine will be $600 if the underlying license suspension was DUI-related. 
Car Accidents: It is also a criminal offense if you caused a motor vehicle accident while engaged in certain traffic violations, punishable by up to 30 months imprisonment and a maximum fine of $1,150. The exception is for DUI crashes that cause death or injuries, a crime that is punished more severely – often as manslaughter. 
Set up a Consultation with a New Castle County Criminal Defense Attorney
While many motorists can handle a traffic ticket on their own, the stakes are higher when you have been arrested for a criminal driving offense. Working with a skilled lawyer is essential, so please contact Attorney Michael W. Modica. You can set up a consultation by calling our Wilmington, DE office at 302.600.1262 or visiting our website.
Resource:
delcode.delaware.gov/title21/c041/sc09/index.html