Delaware Drug Charges for Vape Pens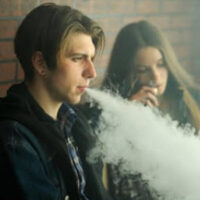 For multiple reasons, vaping has become a popular way of consuming marijuana by eligible medical patients and users in states where recreational pot is legal. It is convenient to take anywhere, there is less strong aroma, and the equipment is both reasonably priced and readily available. However, regardless of the benefits, cannabis in any form remains a Schedule I controlled substance in Delaware. The penalties for possession, sale, and trafficking are severe, and the fact that you use a vaping device could result in additional charges that you did not expect.
Because you are likely facing at least two criminal counts when arrested for vaping marijuana, retaining a Wilmington marijuana offense lawyer should be your first priority. You can also read on for some important information about how drug statutes apply to vape devices. 
280
Marijuana Possession Charges: Vape pens typically work by heating up an oil that contains cannabis concentrates or derivatives – both of which are covered by Delaware's Schedule I drug definition.  Therefore, if police catch you with a vape pen, the cartridge containing the oil will form the basis of a marijuana possession charge. Up to one ounce of pot is a civil penalty for which you may have to pay a fine up to $100.
Keep in mind that, for purposes of determining the amount, the full weight of the oil is included in the calculation. Even if the concentration of cannabis is minimal, you could be charged with possession of a higher amount. As such:
It is an Unclassified Misdemeanor to be in possession of less than 175 grams, for which you could be sentenced to three months' incarceration and a $575 fine.
Felony charges apply to any amount of marijuana in excess of 175 grams, up to a Class B Felony for 5,000 or more.
Possession of Drug Paraphernalia Under Delaware Law: In addition to possession of a Schedule I drug, you may face charges for any items used to consumed marijuana. The statute is extremely broad, so almost any device could be considered drug paraphernalia. Besides vape pens, Delaware criminalizes pipes, rolling papers, measuring instruments, storage containers, and many other devices.
Having a vape pen along with less than one ounce of cannabis oil is a civil penalty in addition to marijuana possession. Any higher amount becomes a Class B Misdemeanor, punishable by up to six months' imprisonment and a $1,000 fine. Additional counts may apply if you were arrested under circumstances indicating trafficking of if you deliver a vape pen to a minor.
Call Now to Speak to a Delaware Drug Crimes Defense Attorney 
Even though marijuana has been decriminalized to a civil penalty for possession of low amounts, the stakes are higher when you face additional counts for vaping paraphernalia. Misdemeanor charges apply, and you could even be arrested for a felony under certain circumstances. For assistance in fighting the allegations, please contact Attorney Michael W. Modica at 302.600.1262 or via our website. We can schedule a consultation at our Wilmington, DE office to discuss your case.