Delaware DUI Laws for Out-of-State Drivers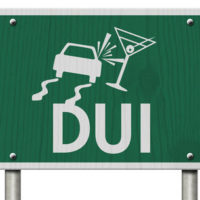 Being arrested for Driving Under the Influence (DUI) in Delaware is a taxing, stressful experience for anyone, but it can be even more overwhelming if you live out-of-state. There are implications for your driving privileges in Delaware, and potentially for your driver's license in the state that issued it. Plus, various aspects of a drunk driving case must proceed in-state. There may be logistical issues, especially if you must face the charges on a long-distance basis. Of course, the DUI laws may be also very different from your home state, so you will be dealing with unfamiliar legal territory. For all these reasons, it is critical to retain a Delaware attorney that focuses on DUI for out-of-state drivers.
Overview of Delaware DUI Laws 
There are two ways you can be arrested for drunk driving in Delaware:
You were driving or in control of a vehicle while impaired by alcohol; or,
You registered as having a blood alcohol concentration (BAC) of .08% or higher in a chemical test.
When you are charged with DUI, your arrest triggers two separate types of proceedings:
The administrative case deals with your driving privileges, so your license may be suspended for up to 24 months depending on your BAC level.
Drunk driving is a criminal offense and a conviction can lead to fines, jail time, and other sanctions. Even a first offense may carry a sentence of up to 12 months of incarceration and a maximum fine of $1,500.

Delaware Evaluation and Referral Program (DERP) 
In-state drivers who are convicting on drunk driving charges must undergo the DERP alcohol evaluation and treatment process. The program starts with an assessment of your personal history, including legal, medical, and social issues. After the DERP evaluator completes this first stage, he or she will offer recommendation into one of three treatment programs.
If you live out-of-state, the general DERP requirements still apply to you. It is necessary to contact DERP and advise that you are not a resident and want to take a class in your home state. Plus, you must also complete a treatment program that aligns with the requirements that you would have to meet if you lived in Delaware. 
Options for Out-of-State Motorists 
You may qualify to get the charges reduced to a reckless driving violation, and this can be an advantage for certain out-of-state motorists. However, in other states where reckless driving is a serious offense, it makes sense to develop a different strategy. For instance, Delaware has implemented a First Offense Election program for drivers with no prior history of DUI. Depending on the specifics of your case, your driving privileges may be suspended in Delaware only. There is no impact on your driver's license, so you are still legal to drive in other states, if you opt for the First Offense Election.
A Delaware DUI Defense Attorney Representing Out-of-State Offenders 
Delaware drunk driving laws are no less harsh if you live in another state, but there are legal options that can result in a favorable outcome. For more information, please contact the Wilmington, DE office of Attorney Michael W. Modica to schedule a consultation.
Resource:
dmv.de.gov/services/driver_services/driver_improvement/dr_di_dui.shtml