Delaware Man Arrested for Child Rape After Three-Year Investigation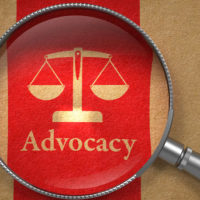 On November 20, 2017, after a three-year investigation involving multiple law enforcement departments, U.S. Marshals arrested a Milford, Delaware man accused of sexually abusing a female child. According to a report from WBOC News Channel 16, the delay in apprehending the suspect was due to the fact that the man fled the state and disappeared after the victim filed a report with police in 2014. A tip led authorities to the accused individual, the victim, and the victim's mother, who were all living in Richmond, Virginia at the time of the arrest. The man was extradited on November 30 and faces multiple charges before the Sussex County Superior Court, including Rape in the First Degree. Delaware law is tough on sex crimes, including sexual assault and rape, so it is important to consult with an experienced criminal defense lawyer if you are facing similar charges.
Delaware Sex Crimes Summary 
Sexual assault includes any type of unwanted, offensive physical contact, but there are types of the offense in Delaware:
Unlawful Sexual Contact, which refers to conduct that does not necessarily include intercourse;
Sexual Extortion, where an individual persuades or induces another person to engage in a sexual act; and,
Rape, which requires a prosecutor to prove sexual intercourse.
Rape in the First Degree 
Delaware law further breaks down rape into four classifications, depending on the circumstances of commission of the crime. Rape in the First Degree is the most serious of the rape offenses. It includes actually engaging in sexual intercourse with a victim where the act is non-consensual, and:
Occurs during the commission of a crime or while fleeing, and causes physical or emotional harm to the victim;
Occurs during the commission of a felony or misdemeanor as designated by law;
The accused displays a deadly weapon, or claims to have one;
There is a principal-accomplice relationship between the accused and another person involved with the crime; or,
The victim is under 12 years of age and the accused is over 18 years old.
Penalties for Conviction on First Degree Rape 
As a Class A felony designated as "violent" under Delaware law, the prison sentence for a conviction on Rape in the First Degree is definite and fixed by the statute. You face a mandatory minimum prison sentence of 15 years, though a judge can sentence you up to life in prison depending on the details of your case.
Note that a conviction also means you must register as a sex offender with Delaware authorities, including providing such information as:
Your full legal name and any you have previously used;
Your Social Security Number;
Residential and mailing addresses;
Your home and cell phone numbers;
Any email address or internet profile details;
Your age, gender, race, and physical description;
Other identifying factors, such as where you attend school or work, information about your car, and any professional licenses you hold.
Consult with an Experienced Criminal Defense Lawyer About Rape Charges 
If you have been arrested for rape or any other type of sex crime, hiring a knowledgeable attorney is essential. To hear more about defending against the charges, please contact Attorney Michael W. Modica in Wilmington, DE.
Resource:
wboc.com/story/36976903/update-couple-arrested-in-delaware-child-rape-investigation