Delaware Moves to Legalize Recreational Marijuana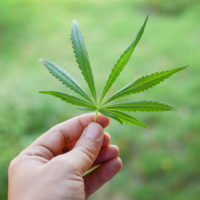 Delaware once again came one step closer to legalizing recreational marijuana, as lawmakers revealed a measure that could make it the 11th US state to allow consumption of pot in various forms. According to an article appearing in the Delaware State News, the General Assembly introduced House Bill 110 on May 16, 2019, almost a year after a similar bill failed to pass. Co-sponsors of the proposed legislation admit that it may not be set for a vote until 2020, as they take time to listen to their constituents and colleagues on both sides of the legalization issue.
Therefore, current state law that criminalizes marijuana will remain in effect. A Delaware drug crimes defense attorney can explain the legal implications and penalties in more detail, but a summary serves as a helpful reminder. 
Proposed Measure to Legalize Marijuana: House Bill 110 would allow individuals who are 21 years and older to legally consume marijuana through smoking, edibles, vaping, and other methods of consumption. Up to one ounce of cannabis and cannabis-infused products would be available for purchase from licensed retail marijuana stores, with 15 such licenses being issued initially. Unlike the other 10 states that have legalized recreational marijuana, the proposed measure would not allow people to grow the plants at home.
Consumption of marijuana by individuals under 21 years old, in public, and in vehicles would remain illegal. Plus, the bill does not change the current Delaware program regarding medical marijuana, which was passed in 2011. 
Current Law in Delaware Still Applies: Delaware has decriminalized small amounts of marijuana for personal use, so possession of up to one ounce is a civil penalty that carries a maximum fine of $100. For amounts up to 175 grams, the offense is an Unclassified Misdemeanor punishable by three months in jail and a fine up to $575.
Possession of marijuana in higher amounts considerably increases the nature of the offense and the potential penalties for a conviction. It is a Class F Felony if you have up to 1500 grams of pot, which carries up to three years in prison. At the other end of the scale, possession of up to 5000 grams of marijuana is a Class B Felony. You face a mandatory minimum of two years incarceration, though a judge could order up to 25 years.
Distribution, sale, or manufacturing marijuana is always a felony, no matter what the amount. Less than 1500 grams is a Class D Felony, punishable by up to eight years imprisonment. As with other drug crimes, a previous conviction will elevate the crime and increase the potential penalties. 
Schedule a Consultation with an Experienced Drug Crimes Defense Lawyer
If you were arrested for a marijuana offense or other drug crimes, please call 302.600.1262 or go online to set up a consultation with Wilmington drug offenses attorney Michael W. Modica. Since 1982, Mr. Modica has been representing clients in Wilmington, New Castle County, and throughout Delaware in criminal defense matters. We can tell you more about potential defense strategies after reviewing your specific circumstances.
Resource:
delawarestatenews.net/government/marijuana-legalization-bill-announced/
https://www.michaelmodicalaw.com/how-delawares-drug-court-program-works/