Delaware Paramedic Arrested on Charges of Stalking Ex-Girlfriend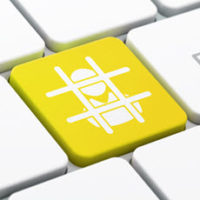 Police in Dover, Delaware arrested a Kent County Department of Public Safety paramedic on stalking charges after a confrontation at his ex-girlfriend's home on December 18, 2017. According to an article in The News Journal, the man pulled into the woman's driveway in a Mercedes convertible, wearing his work uniform. A neighbor saw him and called out, at which point the man drove away from the scene. Police apprehended him at his place of employment, and he was released after posting $2,000 unsecured bail. Ordinarily, pulling into a driveway would not amount to criminal behavior. However, the man had been warned that his former girlfriend wanted to end all contact with him August 2016 and he had been previously charged with harassment involving the same woman in December 2016. Under the circumstances, he faces a single count of stalking in Delaware.
Overview of Stalking Laws 
You may be convicted of stalking if you intentionally engage in a harassing or threatening course of conduct that targets a specific individual, and which:
Would cause a reasonable person to fear harm of physical injury, whether to himself, herself, or another person; OR,
Causes such emotional distress that there is the potential that the victim would need medical care or counseling.

Key Definitions 
A more detailed description of the specific terminology and concepts in the Delaware stalking statute should help clarify the type of conduct the law punishes.
A "course of conduct" involves more than just an isolated incident, but rather a pattern or serious of acts. To amount of stalking, the acts must take place over a period of time and demonstrate a designated purpose.
When the term "reasonable person" is used in the Delaware stalking law, this means a person in the same circumstances as the victim. It is a question for the jury on whether there is a rational fear of harm.
While stalking often takes place in domestic violence situations or between couples, the language is not limited to only those types of relationships.

Stalking Charges and Penalties 
Stalking is commonly charged as a Class G Felony, and you may be sentenced up to two years in prison if convicted. However, when certain factors are present, the penalties are increased.
Stalking is a Class F Felony, punishable by a maximum of three years' incarceration, if:

You are 21 years or older and the victim is under age 14;
You are violating a previously entered order barring you from contact with the victim;
The victim is 62 years or older;
You communicate threats of death or serious harm to the victim or another person; or,
You actually cause injury to the victim.

Stalking is elevated to a Class C Felony where you possess a deadly weapon or cause serious physical injury to the victim. You face a sentence up to 15 years in prison if convicted.
Call a Delaware Criminal Defense Attorney Right Away
If you were arrested on stalking charges, you need an experienced criminal defense lawyer on your side. Emotions often run high in these cases, so facts may be exaggerated or falsified. Protect your rights by contacting Wilmington, DE Attorney Michael W. Modica to set up a consultation.
Resource:
delawareonline.com/story/news/crime/2017/12/18/kent-county-department-public-safety-worker-charged-stalking-his-ex-girlfriend/962799001/