Do I Need A Lawyer To Defend Student Crime Allegations In Delaware?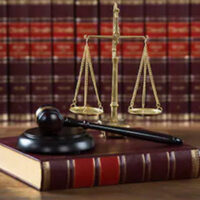 You might not expect student crime to be a significant problem in the US, but data indicates that law enforcement does not hesitate to pursue offenders. According to the National Center for Education Statistics, around 29,000 criminal incidents on university and college campuses are reported to police and security agencies every year. A whopping 43 percent of arrests are for forcible sexual offenses, followed by burglary and motor vehicle theft. As a reminder, however, an arrest is not a conviction. You have multiple opportunities to fight the charges in a Delaware student crimes case.
Still, though defense opportunities exist, you should not take them on yourself. Without a legal background, you do not know the details of state criminal laws and lack experience in a courtroom. Plus, offenses involving students encompass complicated issues because of how they impact your college education. In addition to these factors, reasons to retain a University of Delaware student crimes defense lawyer include:
 Two Cases with Student Crimes 
Initially, you should bear in mind that there can be implications for college students whether you are arrested on-or off-campus. Upon an arrest, there are two cases that arise out of the incident:
Criminal Case: When you violate Delaware criminal statutes, you will face charges in adult criminal court.
Disciplinary Matter: You may be required to report an arrest to your school, though police may also forward the information to school administration. Criminal charges could constitute a violation of the university's code of conduct, so you could be called before the judicial board to answer for your actions. 
These two cases work according to completely different sets of laws, statutes, and procedural rules. A student crimes lawyer has the skills to protect your rights with both. 
Serious Consequences and Adverse Outcomes 
The nature of the penalties for a conviction of a student crime vary widely, starting with whether the offense was a misdemeanor or felony. A misdemeanor is punishable by up to a year in jail, while a felony could lead to several years behind bars. However, there are always strategies for fighting the charges. An attorney can assist by exploiting weaknesses in the prosecutor's case and presenting defenses. Plus, you may be able to negotiate a plea bargain to reduce the charges and/or penalties.
A student crimes lawyer is an asset during university disciplinary proceedings, especially since civil rights and constitutional concepts apply differently. The focus is on whether you violated the student code of conduct – not a criminal law. If found in violation, you could be suspended or expelled, and the matter becomes part of your permanent record for purposes of attending other institutions.
Count on a Delaware Student Crimes Defense Attorney for Legal Assistance
When your freedoms and future are on the line, it is a mistake to try and represent yourself in a student crimes case or any other criminal matter. For more information, please contact Attorney Michael W. Modica at 302.600.1262 or via our website. We can set up a consultation at our Wilmington, DE office to discuss details and potential defense strategies.
Source:
nces.ed.gov/fastfacts/display.asp?id=804