Does Delaware Have A "Romeo & Juliet" Law?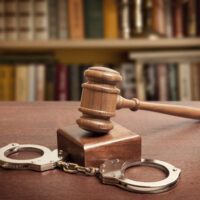 Delaware is tough on sex offenses involving minor children, designating most of these crimes as felonies punishable by long prison terms and fines. Plus, there is one key collateral consequence that could follow you around long after you serve your sentence: You may need to register as a sex offender for the rest of your life if convicted. This strategy for deterring misconduct and protecting children is effective, but it can also have unintended ramifications for teens who are prone to sexual experimentation that is entirely consensual.
As a result, Delaware and many other US states have enacted so-called "Romeo & Juliet" statutes that apply under very specific circumstances that depend on age. If you or your child has been charged with a sex crime involving a minor, these laws could benefit your case. A successful strategy starts with retaining a Wilmington sex crimes defense lawyer, but some background information may help.
Overview of Delaware's Romeo and Juliet Statute 
In short, the law provides an affirmative defense for a person accused of a sex crime where age is a central issue – i.e., sex offenses involving minors. Specifically:
The Romeo & Juliet law applies when the purported "victim" is aged 12 to 15 years old.
To qualify for the defense, the accused individual cannot be more than four years older than the minor. This measurement is counted to the exact date.
Of course, the sexual contact or activities must be consensual. 
Note that the affirmative defense depends upon the fact that the victim consented "knowingly," which is defined in another section of Delaware's criminal code. In the context of the Romeo & Juliet law, knowledge involves acting with an awareness of the circumstances or conduct surrounding the sexual act. 
Proving Affirmative Defenses 
By "affirmative," this type of defense is referring to the fact that the defendant must prove the essential elements. For a Romeo & Juliet case, an affirmative defense requires such evidence as:
Your own age;
The age of the supposed victim; and
Facts demonstrating that the purported victim knowingly consented to the sexual conduct.
The first two elements are easily proven, so your defense efforts would typically focus on the knowing consent of the purported victim. Fortunately, a defendant in a Delaware criminal case is only required to prove this element by a preponderance of the evidence – a lower standard than what the prosecution must prove, which is guilty beyond a reasonable doubt. Essentially, a "preponderance" means that the facts you present are more likely to be true than not true, a 50-50 balance.
Get Legal Help from a Delaware Sex Crimes Defense Attorney
While Delaware's Romeo & Juliet law may provide a defense, you will still need an experienced lawyer to help you navigate the criminal process. Attorney Michael W. Modica is prepared to fight for your rights, so please contact our Wilmington, DE office right away. You can set up a consultation by calling 302.600.1262 or filling out our online contact form.