Driving On A Suspended License After A Delaware DUI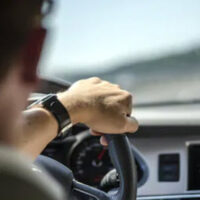 There are many reasons officials will suspend someone's driver's license, but one of the most common grounds is an arrest and conviction for drunk driving. Even after a first offense, the Delaware Division of Motor Vehicles (DMV) issues a suspension, making it illegal to operate a vehicle. Driving while your license is suspended is one crime in which your status is the offense, making otherwise legal actions unlawful. You may not be violating any other traffic or criminal laws, but the act of driving on a suspended license is the key.
Disregarding a driver's license suspension is treated seriously in Delaware, and the penalties for a conviction are severe. When the underlying suspension is a DUI, the implications are even more extensive. It is important to consult with a Wilmington driver's license suspensions lawyer about defense options, as there may be opportunities to fight the charges. A solid strategy is crucial in light of the following points.
Punishment for Driving on a Suspended License: If convicted for operating a vehicle while your driving privileges have been suspended, a judge must fine $600 when the reason for the suspension is DUI. This is contrary to the rule that applies for other suspensions, for which a motorist may receive a $500 fine. In addition, a judge could order 30 days to 6 months in jail.
Subsequent Offenses: Like other criminal offenses in Delaware, the punishment increases when a person has a prior history of driving on a suspended license. A subsequent offense means a minimum fine of $1,000, though the court could order a maximum fine of $4,000. The person also faces at least 60 days and up to 1 year in jail. Plus, the period of the license suspension will be extended several months or years.
 The "Lookback" Period: For purposes of subsequent offenses, officials will review your driving history for the previous 3 years. An additional violation within this lookback period will trigger the harsher penalties.
License Suspension After a DUI Accident: The stakes are even higher if your license was suspended by officials for your involvement in a fatal or injury-causing drunk driving crash. If you operate a vehicle while your driving privileges are under suspension for a DUI accident, the minimum fine is $2,000.
No Suspensions: With many sentences for Delaware crimes, a judge may opt to suspend the punishment. Essentially, this delays or defers the penalties. When someone is sentenced after being convicted for driving on a suspended license, the law specifically prohibits this lenient treatment. The mandatory minimums apply, and a judge can order harsher punishment up to the maximum range of the presumptive sentence.
Contact a Delaware Driver's License Suspensions Attorney About Options
You might not expect the punishment to be so harsh, but penalties for driving on a suspended license after a DUI are tough. For more information about strategies, please contact Attorney Michael W. Modica at 302.600.1262 or via our website. We can schedule a consultation at our offices in Wilmington, DE office to discuss potential defenses to the charges.
Source:
dmv.de.gov/DriverServices/driver_improvement/index.shtml?dc=dr_di_suspension#:~:text=License%20Suspensions,-Driving%20is%20a&text=If%20you%20violate%20driving%20laws,to%20reinstate%20a%20revoked%20license.