Extreme Range Of Penalties For Drug Possession In Delaware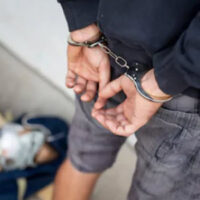 Drug possession is often viewed as the least serious of all drug crimes in Delaware, and it is true that personal use amounts of certain substances may not even lead to jail time. However, the penalties for a conviction can also be much more severe based upon how the Uniform Controlled Substances Act, organizes drugs into tiers. The law creates a type of sliding scale, where larger amounts of controlled substances considered more dangerous lead to harsher charges.
As a result, you could face anything from a nominal fine to years in prison for Delaware drug possession charges. Fortunately, the nature of these crimes often leaves the door open to an important defense: In their pursuit of offenders, police might violate your constitutional right against unlawful search and seizure. A Wilmington drug possession attorney can explain in more detail, but a closer look is helpful.
Wide Ranging Penalties for a Drug Possession Conviction 
As defined by law, possession is having a controlled substance on your person, premises, contained within your belongings, or stowed in your vehicle. 
Marijuana Possession: A personal use quantity of pot is at the lowest end of drug possession charges, an Unclassified Misdemeanor. If convicted, the maximum sentence is 3 months in jail and a $575 fine.
Crystal Meth: Methamphetamine is a Tier 1 controlled substance in amounts of 5 grams or more, and it includes all derivations, mixtures, and salts. Possession of a Tier 1 quantity is a Class G Felony, punishable by 2 years in prison. There is no limit on the fine a judge could issue in a Delaware felony case.
Heroin Possession: Any amount of heroin is a felony, but the offense is punished as a Class E Felony for a Tier 2 quantity. If you are in possession of 2 grams or more, you could be sentenced to a maximum of 5 years in prison.
Cocaine Possession: If you have 25 or more grams of cocaine or a mixture that contains it, you could be arrested for possession of a Tier 3 quantity drug – a Class B Felony. For a conviction, you face a minimum of 2 and maximum of 25 years' imprisonment.
Police Misconduct as a Defense to Drug Possession 
To arrest you for possession, officers may be intruding upon spaces where you have an expectation of privacy. The Fourth Amendment prohibits unlawful search and seizure without a warrant, so police actions may be a violation of your constitutional rights. In such a case, all evidence seized during their investigation must be tossed out of court.
Trust a Delaware Drug Possession Defense Lawyer for Assistance
Whether you are facing felony or misdemeanor drug possession charges, retaining skilled legal representation is a priority. There may be defenses or other strategies for gaining a favorable outcome. For more information, please contact Attorney Michael W. Modica by calling 302.600.1262 or checking out our website. We can set up a consultation at our office in Wilmington, DE to discuss the details of your case.
Resource:
delcode.delaware.gov/title16/c047/sc04/index.html#4753A