FAQs About Embezzlement White Collar Crimes In Delaware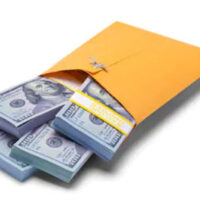 Embezzlement may not rank high when it comes to the total arrests for serious criminal offenses in Delaware, accounting for just over 1 percent statewide. However, the numbers really stand out when you take a closer look at this particular white collar crime at a local level. According to a publication on Crime in Delaware, there are more than 274 people charged with embezzlement annually across the state; around 157 of these arrests take place in New Castle County. This may not seem surprising when you consider that the area is home to Wilmington, Delaware's largest city, but it is notable that more than half of embezzlement offenses occur here.
Embezzlement is not a separate crime under state law, as it is covered under statutory sections on theft. This factor and others make these cases extremely complicated, but the prosecution also faces challenges. Working with a Wilmington white collar crimes lawyer enables you to take advantage of all defense opportunities, but some answers to common questions about embezzlement are helpful. 
What does the government need to prove for an embezzlement conviction? Delaware's theft statute includes two definitions of unlawful conduct:
Taking or exercising control over the property of someone else, with the intent to permanently deprive that individual of it; and,
Legally taking or exercising control over the property of someone else, and then converting it to the person's own use. 
How is embezzlement different from other white collar crimes? The descriptions of #1 and #2 above are what separates embezzlement from other offenses. The distinction involves how the defendant came into ownership or possession of the property: With embezzlement, the initial receipt of the property is legal; it is what the person does with it afterwards that makes the crime.
One common embezzlement scenario occurs in the employment setting, where an employer entrusts an employee with property. If the worker then misappropriates that item, it could lead to an arrest. Another situation involves corporate executives who have access to company property and convert it to their own use. 
What are the penalties if I am convicted of embezzlement? At minimum, the crime is a Class A Misdemeanor punishable by up to 1 year in jail. If the embezzled amount exceeds $1,500, Class G Felony charges apply. A judge can order up to 2 years in prison for a conviction.
The penalties increase based upon the value of the misappropriated property and the identity of the victim, so:
A Class F Felony could mean up to 3 years' imprisonment;
For a Class D Felony, the maximum sentence is 8 years; and,
It is a Class B Felony to embezzle amounts in excess of $100,000. A minimum sentence of 2 years applies, but a judge could order up to 25 years in prison.
Consult with a Delaware White Collar Crimes Defense Attorney ASAP
To learn more about embezzlement cases and potential defenses, please contact Attorney Michael W. Modica to set up a consultation. You can reach our Wilmington, DE office by calling 302.600.1262 or visiting us online. After we learn more about your situation, we can discuss strategies for fighting the charges.
Resource:
sac.delaware.gov/wp-content/uploads/sites/64/2021/11/Crime-in-DE-2020-Main-Report.pdf