FAQs About Title IX Investigations at Delaware Colleges and Universities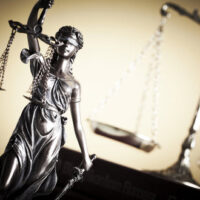 The Civil Rights Act and amendments enacted thereafter were passed to make discrimination unlawful in the context of employment and education; Title IX is the provision that applies to educational institutions, from colleges and universities down to grade schools – public and private. The language states that an individual cannot be excluded from participating in educational programs or suffer other forms of discrimination on the basis of sex. To give some "teeth" to the law, Title IX imposes duties upon educational institutions that receive federal funding.
Unfortunately, in their zeal to protect students from such discrimination, some schools stomp on the rights of the individual accused of misconduct. Therefore, it is essential to retain a Delaware student crimes defense lawyer as soon as you are aware of allegations regarding sexual assault, harassment, or other forms of discrimination. Some answers to FAQs may also be helpful.
Why would a university initiate a Title IX case? Schools are required to provide equal opportunities to both men and women to obtain federal assistance; when a student accuses someone in the educational setting of discrimination, the institution will diligently investigate the allegations to avoid losing these funds. Note that there are many types of conduct that amount to discrimination under Title IX, including:
Various degrees of rape;
Unlawful sexual contact;
Statutory rape;
Harassment;
Stalking and cyberstalking; and
Many others.
How does a Title IX investigation work? Typically, the first you learn of about discrimination allegations will be through the school's official notification that it is opening an investigation and/or disciplinary case. The charges may be criminal in nature, but the institution's role in the process is not; it needs little more than the accuser's word. Based upon less probable cause than what would be required for a criminal arrest, you could endure a nightmare through the institution's investigation and disciplinary process. Many of their tactics violate your due process rights if you are not allowed to confront your accuser, present your own evidence, or consult with an attorney. 
What are the potential outcomes of the university tribunal? A finding that you violated Title IX will most likely lead to suspension or expulsion from the school. Plus, the institution could also refer the matter to authorities for additional investigation and possible criminal charges. If convicted through the criminal process, you could face fines and incarceration, and may be subject to legal requirements that apply to sexual offender status.
In addition, there are the emotional burdens, damage to your reputation, and implications for your future. You may have difficulties transferring to another school, getting into a graduate program, or with employment opportunities. 
Contact a Delaware Student Crimes Defense Attorney ASAP 
If you or your child is a student facing allegations of sexual misconduct under Title IX, it is critical to consult with an experienced lawyer right away. The student disciplinary process could also lead to serious criminal charges, as well as consequences for your future. To learn more, please contact University of Delaware student crimes defense attorney Michael W. Modica. You can set up a consultation at our Wilmington, DE office by calling 302.600.1262 or checking us out online.
Resource:
ed.gov/about/offices/list/ocr/docs/tix_dis.html