Follow This Checklist During Encounters with Delaware Police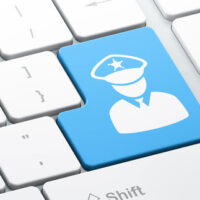 Though the specifics will vary, there are generally three types of encounters in which you may need to interact with law enforcement: 
Police approach you in a public place;
Officers seek you out in your home, your place of employment, or your private business; or,
They pull you over in your car while driving.
You may not realize it when presented with such a situation, but you do have civil rights under the US Constitution and the Bill of Rights to the Delaware Constitution. Police are limited in what they can do during these encounters; however, they can overstep their bounds. If you do not understand your rights, an officer could take advantage of the circumstances to your detriment.
If you were arrested, there may be strategies to fight the charges and a Delaware criminal defense lawyer can help. Still, you might avoid problems by referring to this checklist on handling police encounters. 
Your Conduct and Attitude. Officers are often in high-pressure situations where they often act before thinking, so do not present yourself as a threat. Do not argue, use aggressive or demeaning language, or show disrespect, no matter where the encounter takes place. Be polite and never try to resist arrest. Not only could you be charged with the underlying crime that prompted police to approach you, but you might face additional charges. 
Physical Actions and Gestures: Before acting, think about how your conduct may be perceived. Reaching into your pocket upon seeing an officer could be viewed as retrieving a weapon, even if you were just getting your wallet. Avoid abrupt, sudden movements, and announce what you are doing if you believe your actions might be misconstrued. 
Limitations on Your Personal Freedoms: Within the first few moments, you should be able to determine whether you are free to go and end the encounter with police. Once the exchange affects your personal liberties and officers prevent you from leaving, they could be encroaching upon your civil rights. Ask police point-blank whether you may leave or are being detained. If you are not free to go, note that:
You have the right to remain silent;
You can refuse to answer any questions or provide additional information;
You do not have to consent to a search; and,
You are allowed to contact your attorney.

Gather Evidence: Based upon the situation, you may want to collect your own information during an encounter with police. Get names and badge numbers, and jot down the date, location, and time. Include your recollection about what transpired, as it may serve as a benefit when defending yourself against charges. 
Contact a Delaware Criminal Defense Lawyer Right Away 
Police often seize upon opportunities in their efforts to make an arrest, so it may be possible to gain an acquittal or have the charges dropped due to officer misconduct. For more information about your civil rights during encounters with law enforcement, please contact Wilmington criminal attorney Michael W. Modica right away. You can set up a consultation by calling our office at 302.600.1262 or visiting us online.
Resource:
delcode.delaware.gov/constitution/constitution-02.shtml#TopOfPage