Four Important Facts to Note if You Were Arrested for Internet Crimes in Delaware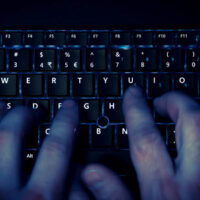 In its recently released 2019 Internet Crime Report, the FBI's Internet Crime Complaint Center (IC3) revealed that criminal activities in cyberspace show no signs of diminishing. Data collected for the last calendar year indicates the highest number of complaints to IC3 at 1,300 per day AND the highest amount of losses at $3.5 billion. In closing the report, the FBI appealed to members of the criminal justice community to step up their investigative and enforcement efforts.
As such, law enforcement will be quick to bring charges for cybercrime and prosecutors will be aggressive in seeking harsh penalties for alleged offenders. If you were arrested, get in touch with a Delaware internet crimes defense attorney right away. You should also keep in mind four key facts as you fight the charges in court.
US and Delaware officials will be intensifying enforcement for certain internet offenses: The IC3's Annual Report identified ## different cybercrimes that are notable because of the spike in the number of victims or the value of the losses. They include:
Business or personal email account compromise (BEC/EAC) remains the top computer-related offense, at reported losses exceeding $1.8 billion.
Confidence fraud, in which a person gains the trust of a victim, fell in second place with losses at $475 million.
The scam of falsifying an email address to make it appear that the source is trustworthy, i.e., spoofing, caused victim losses around $300 million.
Computer crimes are often charged as federal offenses. While internet crime is a violation of Delaware law, officials typically make arrests under US cybercrime laws because they incorporate use of telecommunications systems that cross state lines. Harsher penalties apply to convictions for internet crimes, but the complications extend well before the sentencing phase. Prosecutors, the FBI, IC3, and other agencies have considerable resources and budgets to obtain a guilty verdict.
You cannot erase all evidence of illegal activity. Attempts to delete information that traces back to an internet crime are usually futile, even when you think you have cleaned up your laptop, cell phone, tablet, and all online accounts. Law enforcement has dedicated significant resources to hire and train detectives who can uncover evidence of computer-based crimes, whether they seize your devices or investigate your online activities.

Internet crime schemes can lead to extremely harsh punishment. Regardless of whether the case is federal or state, the penalties for a conviction can be serious because of the number of counts you could face. A single scheme could result in hundreds of charges over several weeks or months, and you could be sentenced for each offense.
Set up a Consultation with an Internet Crimes Defense Lawyer in Delaware
These four facts about internet-related crimes may be informative, but there are additional details you do not know that could affect your rights. With the potential for federal charges and long prison terms as punishment, you owe it to yourself to retain experienced legal counsel. To learn how we can assist with your internet crimes case, please contact Wilmington internet crimes attorney Michael W. Modica right away. You can call 302.600.1262 or go online to set up a consultation at our office.
Resource:
fbi.gov/news/stories/2019-internet-crime-report-released-021120