How a Delaware DUI Conviction Affects Your Career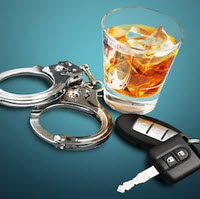 If you have been charged with drunk driving in Delaware, your mind will first turn to the criminal and administrative sanctions that you face. Upon your arrest, law enforcement will confiscate your driver's license and your driving privileges may be suspended by the Division of Motor Vehicles for a minimum of three months. There are also criminal penalties, because Driving Under the Influence (DUI) is against the law. You could be sentenced to jail time or fines, even for a first conviction. Plus, effective February 2, 2015, it became mandatory for you to install an ignition interlock device (IID) on your car for a DUI.
Still, beyond these significant penalties, there are additional consequences for your professional life. A drunk driving conviction can affect your job in different ways, so it is important to work with an experienced Delaware DUI defense attorney to increase your chances of a favorable outcome. Here are a few ways a drunk driving conviction may affect your current employment and future opportunities.
Notifying Your Employer 
For certain regulated occupations, you may be required by law to report a drunk driving conviction to your employer. A holder of a Commercial Driver's License (CDL) or other worker that operates a vehicle for work must report a DUI, because maintaining valid credentials are necessary for employment. In addition, your employer may have internal policies regarding drunk driving convictions. Sales people and others who are provided with a company car may lose their privileges due to rules about DUI. 
Your Professional License 
Anyone who has a professional license issued through the Delaware Division of Professional Regulation (DPR) is subject to rules regarding their credentials, some of which pertain to drunk driving convictions. The exact reporting requirements depend upon your license, but many regulations cover criminal convictions generally or DUI specifically.
There are also other state agencies that regulate professional licenses separately from the DPR, some of which consider a drunk driving conviction to be a public safety risk. Physicians, nurses, and other healthcare providers may have their licenses revoked, while those who work in education may also receive sanctions.
General Employment Considerations 
Outside of licensing requirements that apply to your career, there are additional factors that may affect your job. If your driving privileges are suspended, you may not be able to drive to and from work. Though there are public transportation and other alternatives, convenience and cost are considerations. In certain cases, your vehicle may be impounded for a length of time. Because of Delaware's strict laws on IID, you will have openly obvious, clunky machinery attached to your car's steering column. If you entertain clients and must transport them for work purposes, the IID can be embarrassing.
Fight Drunk Driving Charges with the Help of a Delaware DUI Defense Attorney 
A DUI conviction carries harsh implications beyond the administrative and criminal penalties, extending over into your professional life. Your best bet to protect your employment interests is to retain an experienced lawyer who can help you avoid or lessen the impact on your occupation. For more information or to schedule a free consultation, please contact DUI Defense Attorney Michael W. Modica in Wilmington, DE.
Resource:
dmv.de.gov/services/driver_services/driver_improvement/dr_di_dui.shtml