How Delaware Habitual Offender Cases Are Different From Other Criminal Cases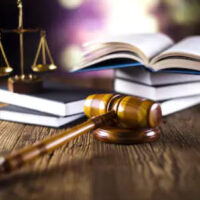 Like other US states and the federal government, Delaware treats criminal cases very harshly when the accused has a history of arrests, convictions, or both. In short, the statute on habitual offender status provides that individuals convicted of certain offenses will receive longer periods of incarceration when they have a prior criminal history. The law is an improvement over the previous version, which imposed mandatory sentencing for designated crimes. Still, punishment for habitual offenders could mean years behind bars or even life imprisonment.
A solid defense is crucial in any Delaware criminal case, but when you are facing charges AND have a criminal past, a strong strategy is essential. You have a higher chance of obtaining a positive outcome when you work with a Wilmington habitual offender attorney, but keep the following points in mind about fighting the charges.
 The Law Only Applies to Designated Felonies 
The habitual offender statute does not enhance punishment for prior misdemeanor convictions, and it does not cover all types of felonies. Only offenses listed as "violent felonies" are subject to habitual offender statutes, including:
Assault in the First or Second Degree;
Manslaughter;
All forms of Murder;
Unlawful Sexual Contact;
Unlawful Sexual Penetration;
Arson;
Burglary;
Robbery;
Carjacking; and,
Many others. 
Impact of Convictions in Current and Prior Cases
 The habitual offender law takes into account the type of felony you were previously convicted of committing, and assesses penalties for the current case accordingly. Therefore:
If you were convicted for a third violent felony or fourth felony of any kind, a judge could order up to life in prison.
When a defendant has three felonies of any kind in his or her past, a conviction for a fourth violent felony means the mandatory minimum sentence will be half the maximum. For instance, First Degree Assault is a Class B Felony punishable by up to 25 years in prison. If this is your fourth felony conviction, your minimum period of incarceration will be 12.5 years.
For someone with two nonviolent felony convictions, a third conviction for a violent felony will be the maximum for that offense. To illustrate, you were found guilty in two separate cases for prohibited possession of a firearm and health care fraud – both non-violent felonies. A later conviction for First Degree Assault is now punishable by a minimum of 25 years in prison.
If you have two violent felonies in your criminal history and are convicted of a third, the maximum also becomes your minimum. For a Class A Felony, you could be sentenced to life in prison. 
Talk to a Delaware Criminal Defense Lawyer About Habitual Offender Status
It is important to get a grasp on what you are facing when you have habitual offender status, but reviewing this information is not enough to help with your defense. Instead of putting your rights and freedoms at risk, please contact Attorney Michael W. Modica at 302.600.1262 or fill out an online form. We can set up a consultation at our Wilmington, DE office to assess your circumstances and determine strategy.
Source:
delcode.delaware.gov/title11/c042/index.html#4214