How Delaware Habitual Offender Status Applies To Drug Crimes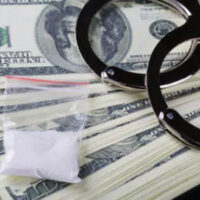 Even though a few years have passed since Delaware made significant changes to its habitual offender laws in 2016, there is still considerable confusion about how the statutes apply to drug crimes. The good news is that the current version of the statute eliminates the mandatory life sentences for certain drug offenses; the downside is that the Delaware habitual criminals law still details a harsh sentencing scheme when you have been convicted of multiple felonies. A judge could even order a life sentence in some cases, depending on how the prior felony convictions are classified as violent or nonviolent.
Because the statute is complex and you face severe punishment as a habitual criminal, legal representation is critical. There may be a defense to the charges or other strategies for obtaining a favorable outcome, but you are at a disadvantage going up against an experienced prosecutor. Trust a Wilmington habitual offender attorney to protect your rights at all stages of the criminal process, and read on for some important information.
How Delaware's Habitual Criminal Law Works 
The statute focuses on offenders who have prior convictions for both violent and nonviolent crimes, and it operates to increase the potential sentence depending on the circumstances. The key points include:
For a third violent felony OR fourth felony of any kind, you are designated as a habitual offender. A judge could order up to life in prison.
If you have three felonies of any kind in your criminal history, and then face charges for a violent felony, mandatory minimum sentencing applies. The judge must order incarceration of at least half the maximum for the offense.
For instance, drug dealing is a Class D Felony punishable by up to 8 years in prison; a person designated as a habitual criminal would receive a mandatory minimum sentence of at least 4 years. 
If you commit a violent felony when your record includes two nonviolent felony convictions and a violent felony conviction, the judge will order the maximum for the offense. The same is true for a third violent felony conviction. Under both scenarios, a conviction for Class D Felony drug dealing would mean 8 years' imprisonment. 
Classifying Violent Felonies and Drug Offenses 
The habitual criminal law does aim at punishing repeat offenders who commit violent offenses, but it does extend to certain drug crimes. The issue comes down to how Delaware classifies "violent" crimes, as the statute lists out the felonies to which the habitual offender law applies. If you have multiple convictions for any of the following, you could trigger the harsher penalties under the statute:
Drug Dealing – Aggravated Possession;
Trafficking in marijuana, cocaine, or other narcotics;
Manufacture, Delivery or Possession of a controlled substance; and,
Many others. 
Get Advice from a Knowledgeable New Castle County Habitual Offender Lawyer 
If you are facing criminal charges that may trigger Delaware's habitual criminal statute, please contact Attorney Michael W. Modica right away. You can set up a consultation at our Wilmington, DE office by calling 302.600.1262 or visiting our website. We can advise you on defense options after reviewing your case.
Source:
delcode.delaware.gov/title11/c042/index.html#4214