How Delaware Weapons Charges Laws Are Organized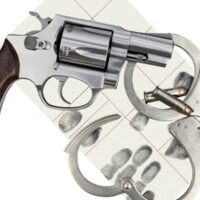 With a quick glance at Delaware's weapons charges statutes, the only thing that becomes quite clear about the laws is that they can be extremely murky. Unless you have a legal background, it can be difficult to make sense of what acts are illegal. You could put yourself at risk of arrest by not understanding what constitutes a violation, even when it is your goal to comply with the law. On the other hand, confusion about state gun laws is also a detriment if you have already been charged. You may not be aware of what defenses can help you avoid serious penalties. 
Because of these challenges, it is wise to retain a Wilmington weapons charge lawyer to develop a legal strategy to obtain a favorable outcome in your case. However, it may be easier to get a general understanding when you know how the state laws on gun crimes are organized. In general, they focus on three factors: Who you are, the weapon itself, and what you were doing with it.
Unlawful Status and Gun Ownership: Delaware's gun laws mirror some of the same provisions at the federal level that prohibit individuals from possessing firearms. If you have been convicted of a felony or crime of violence that caused physical injury to another, you cannot have a gun in your possession. In addition, it is illegal to possess a firearm if:
You were committed to a health care facility for mental disorder;
You were convicted for various drug crimes, including use, possession, and sales in controlled substances; or
You were adjudicated as delinquent in juvenile proceedings, if the offense would have been a felony if committed by an adult.
Note that you are also prohibited from possession and use of a firearm if you are under 18 years old, unless under adult supervision.
2. Illegal Weapons and Firearms in Delaware: Certain guns and other weapons are so dangerous that officials have determined that NO ONE should be in possession of them. They include:
Firearm silencers;
Sawed-off shotguns and guns with similar modifications;
Machine guns or firearms that can be adapted to operate in similar fashion;
Bombs and bombshells;
"Bump stocks," which are after-market devices that can increase ammunition velocity to make a firearm more deadly;
"Trigger cranks," another after-market device that enables a single-firing weapon to trigger multiple shots with a single pull. 
III.         Acts That Violate Delaware Weapons Laws: It is illegal to possess a firearm in a school zone, courthouses, police stations, and additional areas designated by law. Plus, other illegal acts include showing or indicating the presence of a gun with the intent to intimidate and discharging a firearm near a public place. 
Discuss Weapons Charges with a Skilled Delaware Criminal Defense Attorney 
If you are facing gun charges, it is essential to consult with an experienced lawyer right away. For more information, please contact Attorney Michael W. Modica at 302.600.1262 or via our website. We can set up a consultation at our Wilmington, DE office to review your situation and get started on a defense strategy.
Resource:
delcode.delaware.gov/title11/c005/sc07/index.html#1444