How Do I Remove Habitual Offender Status In Delaware?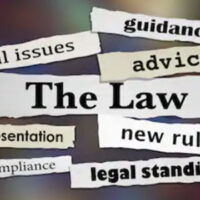 You expect that punishment for a criminal conviction will be harsher when you have a prior criminal history, and Delaware's approach to those who repeat their crimes follows this assumption. Under the state's habitual offender statute, punishment is dictated by the numbers of violent and nonviolent felony convictions in your past. For a third violent felony conviction, the maximum punishment becomes your mandatory minimum sentence. A fourth felony of any kind could mean up to life in prison. When there is a combination of violent and nonviolent felonies in your past, the penalties could be half the maximum incarceration range.
Knowing the harsh penalties, many people want to know how to remove habitual offender status. Unfortunately, you cannot erase it because the status comes from your record; you would need to expunge to remove a prior conviction. Rest assured there are options to obtain a favorable outcome, and a Wilmington habitual offender attorney can assist with the following:
Aggressively Defend Every Charge: Subsequent violent and nonviolent felony convictions are the focus of the habitual offender law, so preventing this status starts from your very first arrest. It may be tempting to agree to a plea bargain that takes a felony down to a lower degree because the penalties are less. However, a guilty plea is a conviction on your record. In some cases, it makes sense to fight the charges:
Always remember that the government has the burden of proving guilt beyond a reasonable doubt. With the right strategy, you can expose weaknesses in the prosecution's case and get the charges dismissed.
After the government rests, you will have the opportunity to present defenses with your own exhibits, witness testimony, and evidence. Your burden of proof is lower in most cases, termed a preponderance of the evidence. Essentially, you must prove that your version of the facts is more likely to be true than not. 
Options in the Current Case: When your current case could put you at the point of having 3 or more felony convictions, a solid strategy is also crucial. If there is any opportunity to plea bargain down to a misdemeanor, the benefit is that you are not looking at a sentence for habitual offender status. Your guilty plea is a conviction for a misdemeanor, and you will be sentenced accordingly.
Potential options for defending the charges include:
Self-defense;
Lack of knowledge or intent;
Failure to get a speedy trial;
Being denied when you request legal counsel; and,
Unlawful search and seizure, which could ruin the government's case because all evidence obtained from this misconduct must be tossed out of court.
Speak to a Delaware Habitual Offender Attorney Right Away
When your criminal past could affect your sentencing in a current case, skilled legal representation is critical. There are multiple defenses available, so trust Attorney Michael W. Modica to proceed with all possible strategies. For additional information about habitual offender status, please call our Wilmington, DE office at 302.600.1262 or visit our website. We can set up a consultation to discuss details.
Source:
delcode.delaware.gov/title11/c042/#4214