How Does Arraignment Work in Delaware Criminal Cases?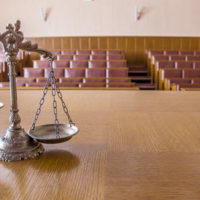 If you are like many people, you are probably familiar with the term "arraignment" from watching television crime shows or hearing about it from others. However, if you are facing criminal charges, you need to know a lot more about how this proceeding works than what you may have learned indirectly. Your arraignment hearing before Delaware's Court of Common Pleas is a key part of a criminal case, with implications for your civil rights and the remainder of the trial process. You should always discuss the specifics of your situation with an experienced Delaware criminal defense lawyer, but some general information on arraignment may be helpful.
Arrest and Booking 
An arrest typically occurs in one of two ways, either:
When a law enforcement officer actually sees you commit a crime or has probable cause to believe you are engaging in criminal activity; OR,
When a warrant for your arrest is issued by a judge, who was presented with probable cause regarding criminal activity.
After your arrest, you will be transported to a detention facility and officially booked, a process where you are fingerprinted and photographed. You are then placed in a holding cell to await your initial appearance before the court, which is the arraignment.
What Happens at Arraignment 
The arraignment proceeding is the first official reading of the charges against you in a criminal case. The judge outlines the allegations claimed by the prosecuting attorney and will advise you of your right to a trial by jury. In addition:
The judge will set bail based upon the nature of the alleged crime, your criminal history, potential risk of flight from the jurisdiction, and other factors. Under Delaware law you may be released on a signature or cash bond, or secured or unsecured bond; if the charges involve serious criminal offenses, you may be denied bail.
You will be required to enter a plea to the criminal charges.

Guilty: Once you plead guilty to a crime, the proceeding moves immediately to the sentencing process. There is no trial, because you have already admitted to the offense.
Not Guilty: If you contest the charges, you would plead not guilty and force the State of Delaware to prove all elements of the crime beyond a reasonable doubt.
No Contest/Nolo Contendre: This plea is akin to a guilty plea because you are not disagreeing with the charges. The only difference is that the details of the case cannot be raised if someone sues you in a civil court based upon the crime.

You have the opportunity to enter into a plea bargain with the prosecuting attorney. In most cases, you will voluntarily agree to enter a guilty plea to a lesser charge and reduced sentence.

Don't Go It Alone in a Delaware Arraignment Hearing 
As you can see, the arraignment process is complicated and what happens at the proceeding is crucial for your case. With serious criminal penalties on the line, it is essential to have a criminal defense attorney to represent your interests. To hear more about arraignment or schedule an appointment, please contact the Wilmington, DE office of attorney Michael W. Modica.
Resource:
courts.delaware.gov/help/proceedings/ccp_crarraignment.aspx