Indecent Exposure, Lewd Behavior Charges for New Castle County, DE Man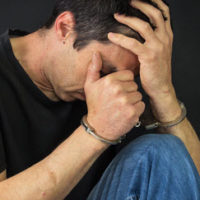 New Castle County Police arrested a man on multiple charges, including Indecent Exposure, after he allegedly exposed himself on three separate occasions within one month. Delaware Online reported on the story in a February 27, 2018 article, mentioning that officials were able to apprehend the perpetrator based upon a description of his vehicle and license plate number. Each of the three victims, two of whom were minors, told police that the man was driving an older model, dark green sedan when he would slow down and ask for directions. When the individuals approached the car, they could see that he was exposed. If you are facing similar charges, you are entitled to your day in court. Your chances of a favorable outcome greatly improve if you have an experienced Delaware sex crimes attorney to assist with your defense.
Definition of Indecent Exposure in Delaware 
There are two distinct offenses for Indecent Exposure, and two sets of criteria that apply to a female versus male offender. A man may be charged with the crime if he exposes his genitals or buttocks, while a woman could be arrested for uncovering her breasts, genitals, or buttocks. In both types of cases, there is an intent factor, as the perpetrator must know that the conduct is likely to cause affront or alarm to the victim.
Beyond the gender of the accused individual, there is also a distinction for Indecent Exposure based upon the age of the victim.
Indecent Exposure in the First Degree: Where the victim is under 16 years of age, the person may be charged with this crime as a Class A Misdemeanor. If convicted, the sentence may include jail time up to one year and a maximum fine of $2,300.

For purposes of Indecent Exposure in the First Degree, it is not a defense to claim that you did not know the age of the person to whom you exposed yourself. 
Indecent Exposure in the Second Degree: If the victim is 16 years or older, Indecent Exposure is an Unclassified Misdemeanor. This is the lowest classification of misdemeanor offenses, but a judge can still sentence you to 30 days in jail and a fine up to $575.
Sex Offender Registration and Other Consequences of a Conviction 
Under Delaware law, all sex offenders must register as such; a conviction for Indecent Exposure in the First Degree is a sex crime for which a person must register. However, you only need to register after a conviction for Indecent Exposure in the Second Degree if you also committed a qualifying sex offense in the previous five years.
Also, note that a conviction for many sex crimes will show up on a criminal background check, making you ineligible for certain employment opportunities. If you maintain a professional license, your credentials could also be revoked or suspended.
Do You Need Legal Help with Indecent Exposure or Other Delaware Sex Crimes?
A conviction for sex crimes impacts many aspects of your life beyond the potential prison time and fines, so it is critical to retain an experienced criminal defense attorney to represent your interests. Please contact Attorney Michael W. Modica in Wilmington, DE to schedule a consultation regarding your legal options.
Resource:
delawareonline.com/story/news/crime/2018/02/27/victims-attention-detail-leads-arrest-lewd-behavior/376064002/