Is Delaware A Constitutional Carry State For Firearms?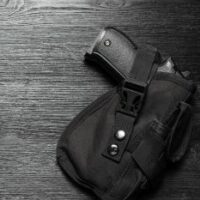 Though the topic has been in the news frequently in recent weeks with regards to other US states, the answer is NO: Delaware is not a constitutional carry state for purposes of firearms. The issue was before lawmakers not long ago, according to an article published by Delaware Live. However, the measure failed to make it out of the committee phase in January 2022. As it stands, those who seek to carry a concealed weapon must go through the application process and receive a permit to do so.
Though Delaware is not currently a constitutional carry state, there are many other gun and firearms statutes that are important to know. You should be aware of the basics to avoid violating the law, and understanding the penalties is helpful. A Wilmington weapons charges defense lawyer can provide details, but some answers to FAQs about gun laws are informative.
Who cannot own a firearm in Delaware?
You are prohibited from owning a gun if you:
Were convicted of a felony or violent crime that caused injuries to a victim;
Have a conviction for use, possession, or sale of controlled substances;
Have ever been committed to an institution for a mental disorder;
Were convicted of a misdemeanor that involved a domestic violence offense;
Are subject to a current restraining order in a domestic violence case. 
What locations are off-limits for firearm possession? 
Even if you have the proper concealed carry license, there are certain areas in Delaware that you cannot possess a firearm. These locations are mainly properties owned or controlled by federal, state, or local government, such as:
Police stations;
Courthouses;
Jails, prisons, and other correctional institutions;
Schools, colleges, and universities;
The secured areas within airports past the security check stations; and,
Many more. 
Can I open carry a firearm in Delaware?
It may come as a shock, but the state does allow individuals to carry a gun that is not concealed. The key requirement is that the provision only applies to adults who can legally possess a firearm by law. However, note that you cannot open carry in many of the same locations that are off-limits for possession. 
What are the penalties for a weapons charges conviction?
Many of Delaware's gun laws classify offenses as a Class A Misdemeanor, which is punishable by up to a year in jail and a $2,300 fine. More serious weapons charges are felonies, so:
Class F and G Felonies carry a sentence of 2 to 3 years, respectively.
Possession by someone who is prohibited from doing so is a Class E Felony, which could lead to a maximum 5 years in prison.
Carrying a concealed weapon in a school zone is a Class D Felony punishable by up to 8 years' incarceration.
A Delaware Weapons Charges Attorney Can Explain Delaware Gun Laws 
These answers to common questions about gun laws offer useful information, but you will need skilled legal representation to defend weapons charges. For additional details, please contact Attorney Michael W. Modica by calling 302.600.1262 or checking us out online. We can schedule a consultation at our Wilmington, DE office to discuss your case.
Resource:
delawarelive.com/permitless-concealed-carry-bill-fails-in-committee/