Is Money Laundering a White Collar Crime in Delaware?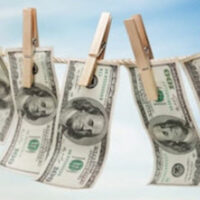 White collar crimes are not mentioned in Delaware's criminal laws, so many people are confused about what offenses are included in the definition. Fortunately, the state statutes are clear on what constitutes money laundering, and the terminology makes sense. When funds are derived through illegal means, they are "dirty" because of the connection to criminal activity. They need to be "cleaned" before entering legitimate financial channels, and it is this conduct that constitutes illegal money laundering.
White collar crime involves unlawful acts to obtain a financial gain or business advantage through use of deceit, so money laundering could certainly fall in this category. However, no matter what label you use, a solid defense strategy is critical for money laundering charges. You should rely on a Wilmington white collar crime defense lawyer to assist with strategy, since these cases involve complex business transactions. An overview is also useful.
 Three Steps to Money Laundering: When a person with significant funds from criminal activities wants to make them appear as if they came from legitimate sources, there are three steps to complete the crime:
Placement: Cash is introduced into the financial system, often by breaking down the funds into smaller deposits.
Layering: The person carries out complex financial transactions, shuffling the funds to other sources to increase the separation between the money and the perpetrator.
Integration: With the funds being cleared of a relationship with criminal activity, the person can now use them and gain access to the wealth. 
Common Underlying Crimes: Under the statute, money that is linked to any criminal activity could lead to an arrest. However, when someone is charged with money laundering, the funds are from many illegal sources you might expect. Examples of the crimes underlying a money laundering scheme include:
Drug distribution, trafficking, or manufacturing;
Prostitution and human trafficking;
Illegal firearm and weapon sales;
Embezzlement; and
Gambling.
Note that these crimes will be charged separately from money laundering, and many are felony offenses.
 Defenses are Available: Money laundering is a Class D Felony, so you could face up to 8 years in prison if convicted. However, there are various defense strategies, starting with attacking the government's evidence. Money laundering schemes can be very complex to track, so the prosecutor may not be able to prove guilt beyond a reasonable doubt.
Additional defenses include mistake, lack of intent, or lack of knowledge that the funds were derived illegally. It is not a defense to say that you did not have knowledge of the specific nature of the underlying criminal activity.
 Discuss Strategies with a White Collar Crime Defense Attorney
If you were charged with money laundering or believe you are being investigated, it is essential to retain skilled representation. Attorney Michael W. Modica handles a wide range of white collar crimes cases, determining the best strategies for fighting the allegations. For additional details, please contact our Wilmington, DE office to set up a case review. You can speak to a member of our team by calling 302.600.1262 or visiting us online.
Source:
delcode.delaware.gov/title11/c005/sc03/index.html#951